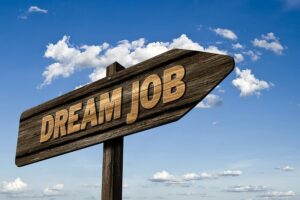 Are you someone who carves for the wanderlust? Ever thought of travelling around the globe while earning a good amount of money? Sounds too good to be true? Absolutely not! This blog will discuss the top 10 highest-paying jobs for travel lovers. So sit back and take the time out of your schedule to enjoy reading this carefully curated article from Pathfndr.
There is a long-held belief that living a peripatetic lifestyle increases the risk of losing out on the chance of making loads of money. This cannot be farther away from the truth. The technological revolution of the latter half of the twentieth century has allowed human beings to fulfil tasks deemed improbable a century before.
So, if you are looking to break the 9 to 5-day job cycle and go out into the world without worrying about the monetary flow, now is the time to do so.
So, without making any further delay, let us find out together what all options a person willing to travel and earn at the same time has in today's age. This will surely open up a new horizon for you.
Freelance Writer 
This one is undoubtedly one of the most popular jobs for travel lovers. If you are the type of person who loves to read and has a penchant for expressing views in writing, this is the ideal job for you.
As a freelance writer, you will have the chance to work with domestic and international clients. It will not matter what your location is as long as you have your computer/laptop with you and find a reliable internet connection. 
Freelance writers get to work on personal blogs, content creation for clients, SEO writing, and other tasks linked to the content industry. And seeing as this industry is growing at an exponential pace, it is unlikely you will be struggling to find a good amount of work once you have successfully developed your personal brand.
English Teacher
Another sought-after job profile the world over, English teachers are needed in many foreign countries. The English language being the most potent global language of communication, you will find promising avenues of work once you find the right network.
To qualify for a job as an English teacher in a foreign nation, you need to have minimum certification. The most commonly required one is known as a TEFL certification, and you have to do your own research as to where you will be able to enrol for it.
Virtual Assistant
This job profile is similar to that of a personal assistant, and only here will you be able to work from your computer rather than being required to be able to be present physically. As a virtual assistant, your job is to manage correspondence, arrange business tours, plan meetings and designate time, and ensure sensitive and top-secret information remains safe and secure.
Again, the job of a virtual assistant is solely based on having a good internet connection and a reliable computing device. Being a remote job, you could sit anywhere and go about plying your trade using your computer. As long as you are focused on delivering your tasks on time and sincerely, you will be free otherwise to explore new territories worldwide.
Flight Attendant
One of the highest-paid jobs for travel lovers, being a flight steward or a flight attendant would take you to many countries throughout your career. To become a flight attendant, you need to have strong interpersonal and communication skills on top of your passion for travelling the globe.
As flight attendants, you would have sufficient time off from your busy schedules to explore the cities and towns you would have to stay in before catching the next plane. Not at all easy, this job will make you spend long hours inside aeroplanes and hotels.
But on the bright side, you would find yourself in distant countries every once in a while. By the time you complete 10 years in the job, it would not be a surprise if you complete exploring more than 50 countries.

Bartender 
One of the off-beat yet trendy jobs for travel lovers, if you are well-versed in the art of mixing drinks, this could be the perfect profession for you. One of the most essential skills a bartender would need is to be an excellent communicator.
In most countries, you would find people from different nationalities working in bars and restaurants as bartenders. In many cases, students who study abroad also try their hand in this position to pay for their tuition and other expenses.
Travel Nurse
If you genuinely want to help sick people and make a living, you can look at the idea of becoming a travel nurse. This job profile comes with a host of benefits along with housing allotment. As a travel nurse, you would be given an assignment that could last between eight and twenty-six weeks. 
Since nursing is a specialised vocation, anyone wishing to apply abroad for a place in a foreign institution should have all the necessary qualifications. With the proper CV and allied skills, a person wanting to serve people in an offshore location would find a pretty good job offer.
Tour Guide
Another excellent work option on the move, becoming a tour guide, can let you earn good money while letting you enjoy the thing you love the most, which is seeing places. As a travelling tour guide, you will have the choice of showing people sites in a whole bunch of countries.
Make sure you have researched the areas you wish to take people exploring. In the era of 'reviews', once you make a name for yourself, there will be no stopping you.
Front Desk Agent at Hostels
Ideal for the backpacking traveller, the job of a hostel front agent is easy and lets one meet people from a wide array of nationalities. Although not a lucrative option, it pays enough to cover your food and lodging bills in the country you are visiting.
Work on a Cruise Ship
When working on a cruise ship, there are plenty of options. You may apply for the director of a cruise shipping company or check if they have a vacancy for an onboard musician. One must recognize the chance to explore the places where the ship docks from time to time.
Software Engineer
One of the most sought-after jobs for travel lovers, a software engineer gets plenty of opportunities to work remotely. A software engineer will have no dearth of work, be it aiding companies in building better online security for their assets or enabling an enterprise to reach out to customers more seamlessly. All that is needed is a fast computer/laptop and an equally effective internet connection.
Here are the top 10 jobs for travel lovers that will get you started on your next big adventure! 
As someone who adores travel, you should be looking for job opportunities that would cover all your expenses on the move and give you additional surplus to save for a secured future. With a job that will let you move around all the time, you can fulfil one of your life's foremost dreams – seeing beautiful places in every nook and corner of the world in this lifetime!