The code for the best travel website is here. Use Pathfndr make your AI powered travel website with most innovative features in 3 minutes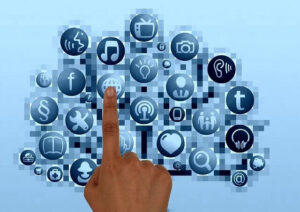 You want the best travel website. One that looks good, has an abundance of products, and provides great prices, with scope for margins for you and still is a competitive price for the consumer. After all this, how do you still beat the big boys of the business? You need something innovative.
But the time and cost of (1) creating all the right supply partnerships, (2) hiring a team of professional engineers to get it up and running, and (3) creating the 'X' factor is usually prohibitive.
Worse still, as anyone who has dabbled in tech knows, creating a site is one thing. Maintaining current information and ensuring the site functions as desired, keeps up with the changing times, etc. is another thing entirely.
With Pathfndr, you can now set up a world-class travel website, without knowing anything about coding or design! In fact, it's got so many features packed into it, we call it the Travel Operating System!
Here are some of the frequently asked questions from agents when it comes to their websites:
Do I Need a Developer (Professional Help)?
When you're signed up on Pathfndr, your website development has minimal effort and great results. All this for maybe 5-10% of the total cost you would pay to a development agency to do maybe half the work (and certainly nothing innovative!).
With an intuitive setup in place, all you need is to have your logos, site images and certifications images ready. And your data too, of course… your tagline, customer reviews, tax information, and URLs (if you're connecting to an existing website).
You provide the data and Pathfndr takes care of using it in the best manner possible. So upload, type, and hit save. You're good to go.
You can complete the entire process from opening the "Site Settings" page to going live in less than 15 minutes.
What if I Already Have a Website?
That's not a problem. Working with an existing website and domain is easy too. There are two things you can do:
Create your Pathfndr website and then link to it from your original website via prominent text, a banner, or button. Like this:
Create a subdomain with your own branding and link to it from your existing website. Again, via a tab, text, or button, or anything else that takes your fancy (just remember to change your DNS Settings to point to Pathfndr's servers). Too much tech lingo? It's a 5-minute task, but we'll help you out anyway!
Will my Pathfndr Website Look Like Everybody Else's?
The technology itself defies cookie-cutter approaches; so does the whitelabel solution. 
Most other whitelabel products give you a pre-built website. Meaning that you (and every other subscriber) fill in the same information and it's displayed in the same format. There's little to nothing you can do to personalise it.
With Pathfndr, there is no template. You have over 20 fields that you can use to make your website completely unique. It's up to you what you want to display, and if you want to display something in that section at all. 
And in another 3 months, there will be around 40-50 customisation fields for you to play with. We are only afraid you might have too much flexibility!
Want more or less items in your menu and footer bars? Add or remove as you like. Want to add more testimonials or certifications? Go ahead and do that! Choose your button and text colours to match your brand palette. 
What if I Need to Change Something on my Site?
That's a quick and easy thing to do, too. Head back to your Site Settings and make as many changes as you want to. They will reflect on your website in just a few seconds.
There's no restriction on the number of times you can make changes to your website. You can do it 20 times a day, if you like (and have the time!). 
Do I Need a Payment Gateway? Can I Change it Later?
That's going to depend on the kind of plan you've signed up for. If you plan to make bookings on the platform, yes you do.
When it comes to setting up your payment gateway, there are two ways you can do things. You can use Pathfndr's default gateway, which comes with benefits like not needing to maintain a credit balance with the suppliers, etc.
Alternatively, you can put in your own Payment Gateway credentials and carry on with the arrangements you're used to. The downside (if you consider it so) being that you will have to routinely update your balance with Pathfndr so that you (or your customers) can complete their bookings.
If you want to switch from your initial selection to another payment gateway option, just update your selection and save the changes. It will reflect instantly. No calling up a developer and following up 10 times a day to get your job done. It's all digitised and instant.
Dynamic Pricing in the Best Avatar!
Change your product pricing as often as you like. You can very easily:
Set individual margins for each of the product categories
Set your GST rate for each product category 
Specify the component on which to charge GST – the booking value or your commission
Update GST rates / component selections and margins whenever required
Coming soon: Create your discount codes for specific products and publish them on the site!
My Website Looks Boring…How do I Give it a Fresh Look?
The only thing holding you back is your imagination. There's lots you can do to keep your website fresh and interesting! Here are some ideas:
Play with Your Colours and Images
Tired of your current button and text colours? Experiment with different shades; try out the trending hues and see what makes your content pop! 
Change your primary and secondary images to tell the world about big things happening with you…celebrating a milestone at your agency? Have a new offering or destination you want to highlight? A picture is worth a 1,000 words.
Don't get Stuck on a Single Tagline
Yesterday's message may not be tomorrow's. Change your site heading to suit the season, current circumstances, or your latest compliment from a satisfied traveller.
Where do Your Header and Footer Links Go?
Don't be constrained by the usual headers and footers that everyone else uses. Point to something fun and interesting! Give your customers reason to stay on your site and see what's new with you.
Sign up and set up Video Tutorial
If video tutorials are what work best for you, watch this short video to see how quickly you can get up and running (beginning from registering with Pathfndr):
Nothing to it, right? Time to log in to your account and start setting up! If you haven't signed up with us yet, start your registration process here. 
And if you do need help with something, we're always around to assist! Just drop us a line at [email protected].
Have any other questions? Let us know in the comments!
Welcome to the future!