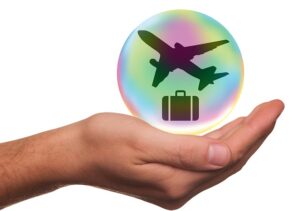 As travelers, we have always heard about the importance of getting travel insurance before the trip. After all, these insurance plans can financially cover various kinds of risks, including flight cancellation, medical emergencies, etc. Similarly, it's equally important to get insurance for travel agency as well. 
While it may sound a bit unnecessary at first, such plans are quite essential to protect your business from several risks. Every travel agency wants to run its business perfectly. However, mistakes are possible in every industry and being insured against such mistakes is the best decision your business can make. 
Through this article, we are going to learn about such insurance for travel agency. Further, we will get to know what's their importance, if travel agents require these coverages and the different types of insurance present in the market. So, keep reading until the end to know the best coverage options for your traveling business. 
What is Insurance for Travel Agencies? 
As a travel agent, it becomes your duty to protect your business from the most potential risks and disasters. Similar to any general insurance plan, insurance for travel agency also offers commercial protections from various risks and hazards. 
Let's suppose your travel agency wrongly reserved a luxury cruise line for a client. Later, the clients decide to sue your business and ask for their monetary loss. In such cases, insurance like E&O (Errors & Omission) coverage can easily cover your business and assist with the settlement. 
Moreover, there are various types of insurance plans available in the market that you can get for your travel agency. Further in this article, we will have a look at some of the major insurance for travel agency plans. 
Do Travel Agents Need Insurance?
When working for a host agency, it's not mandatory for travel agents to have an active insurance plan. However, it's worth remembering that even while working with a host agency, you are mostly responsible for your actions and errors. Hence, it becomes a sensible option for travel agents to have insurance coverage. 
Apart from this, many host agencies offer various insurance plans to their travel agents. In such cases, it's better to check the host agency's insurance policy first and then decide whether you'll require separate coverage or not. Further, it's entirely possible that you may rely on third parties while organizing a trip or a tour. In such cases as well, any travel agent might require additional insurance coverage and policies.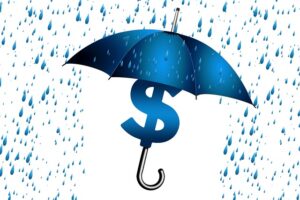 Types of Insurance For Travel Agency
Depending on a travel agency's operations, there are several types of insurance plans available in the market. Such types of insurance coverage are quite essential when it comes to mitigating the risks towards your business. Here are a few major and most necessary insurance for travel agency plans: 
Errors & Omissions Insurance (E&O):

In the travel industry, a single error can prove to be quite costly for any travel agent or agency. An E&O insurance or Errors & Omissions Coverage is one of the most common

insurance for travel agency

. Such kinds of coverage can legally protect any travel agent or travel agency from various risks and cases that might occur due to their mistakes. Moreover, by getting E&O insurance, any travel agent can get covered for certain lawsuits filed by the client, legal fees, etc. 

General Liability Insurance

: General Liability Insurance is another quite common coverage that's often offered by host agencies too. Such insurance plans can protect your travel agency against bodily injury or property damage claims made by the client or any other third party. Moreover, a standard General Liability Insurance also covers the legal cost that's required to defend the travel agency against such claims. 

Cyber Liability Insurance:

As a travel agent or a travel agency, your business will require some online personal information of your clients. When handling such crucial data and information, risks like cyber hacking are pretty much imminent in today's world. For such cases, it becomes important for a travel agent or the agency itself to have Cyber Liability Insurance. Such coverage can protect your business from expensive server repair fees or settle privacy infringement claims. 

Commercial Motor Insurance:

If your agency deals with car rentals or operates self-owned vehicles for operations, then Commercial Motor

insurance for travel agency

is quite important. Such insurance plans can cover your whole fleet of vehicles from various risks, including bodily injury or property damages to the third party, damage to the vehicle due to any collision, and so much more. Further, these insurance packages are usually available for rental vehicles as well but with different terms and conditions. 

General Commercial Property Insurance:

Despite being an online travel agency, it's possible to own or rent a small building for your daily operations. After all, your commercial building and equipment are one of the most important assets for your travel agency. In such cases, it's crucial to have Commercial Property Insurance as such plans can financially cover your business from several risks, such as fire, natural disasters, theft, vandalism, etc. 
In addition, a few more common insurance plans that any travel agent or travel agency can opt for are – Crime Insurance, Kidnap and Ransom Insurance and Business Interruption Insurance. 
Summarizing Our Thoughts on Insurance For Travel Agency
All in all, it's pretty safe to say that getting insurance for travel agency is one of the best decisions that one can make for their business. Indeed, such coverages aren't mandatory by law or any other nature, and many host agencies usually offer such protections. However, as per your individual operations, it's better to stay insured against any false claim or potential risk to your business. 
As mentioned earlier, Errors & Omissions and Cyber Liability are the most common yet important types of insurance for any travel agent. If you are running a travel agency already, in addition to having a website on Pathfndr, having coverages such as Commercial Property Insurance and Commercial Motor Insurance will prove to be beneficial.