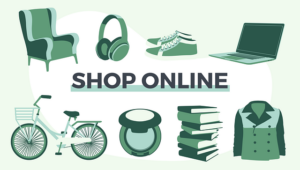 You have your trip itinerary planned, your travel dates are finalized, and now you only need to book your travel tickets. How do you do that now? A pretty obvious action would be to go for a quick search on your web browser. Isn't it? 
Unlike today, a few years ago, you would have had to walk down to your travel agent's office for the bookings. But not anymore though, as the booking services have been brought right at your fingertips. All you need to do is decide where to book your travel tickets from. And platforms like Pathfndr simplify such bookings for travel buffs who are often on the move and need to make the bookings frequently throughout the year.
But one thing that has often baffled travelers worldwide is whether to book these tickets online directly through the operators or make the bookings via popular travel agencies that provide all-in-one travel solutions. 
When it comes to travel agency vs online booking, several reasons surround why one can be better than the other and it is best that we get into all the minute details of this choice so a traveler gets the most useful deal at the end of it. Or at least, knows how to go for one over the other, and proceed accordingly. 
First, let's check out the benefits and drawbacks of making your bookings via travel agents for a better perspective on travel agency vs online booking.
Benefits and Drawbacks of Using Travel Agency to Book Vacations
Making booking for your vacations can be an extended undertaking, requiring widespread research based on the types of bookings you need to make, the offers available, and so much more. 
The role of a travel agency is typically to take care of these undertakings to make travel hassle-free, convenient, and comfortable for you. Backed by platforms like Pathfndr, these agencies are now also able to accommodate all of your travel requirements into one.
You would simply need to get in touch with one of these agencies and hand over your travel details for them to plan the itinerary right from scratch. In order to figure out the better option between travel agency vs online booking, let's checkout some top advantages that make it reasonable to pick them for your entire travel assistance, including bookings.
Elaborate planning of itinerary is available with travel agents, which means that you can choose every detail related to your itinerary based on your preferences. All of this can be done as per your trip planning and at low to no hassle as these agents make travel planning simplified. Assistance from travel management platforms like Pathfndr only makes things easier though.

You can choose package booking as per your customized trip choices. These packages bring a bunch of benefits, and are available in various options to keep your choices tailored. Right from the locations to visit to the dates for ticket booking, and everything in between is included in the package.

With travel agents, you can make bookings at your convenience. It means that you need not stress about the booking details, monitor prices, check dates availability and so on first hand. Picking a travel agent would mean all of the booking is made as per your specifications.

Years of experience poured into trip planning and booking is another perk of getting the bookings done with a travel agent. Reputed agents have been operating in the industry for decades and keep secrets of the travel game up their sleeves to benefit customers.

Affordable airfares, rentals, and accommodation are some other perks of booking with travel agents. Their association with various travel service providers allows them to cut down on cost of booking.

Exclusive customer upgrades are possible for people who book frequently with these agents.

Hassle-free cancellations of tickets with low charges is another perk of booking with travel agents.

Dedicated offers and discounts from these agents help with big savings on the trip.
However, not everything can be perfect with a service and drawbacks are meant to be a part of these booking providers. Some drawbacks of making your bookings with a travel agency include the following.
Biased booking advisory can affect your chances of exploring the best services available.

Choice of booking is limited to the partnerships that these agents operate with.

Booking fees can increase the overall cost of the trip.

Elaborate fine print with rigidity of contract can mean you would need to operate strictly by the rules they set.

24×7 booking may not be available with travel agents in general
Platforms like Pathfndr have, however, attempted to eliminate such challenges to make end-to-end booking the most profitable and convenient for a traveler. For travelers who are inclined to make a bunch of trips frequently, the websites made via Pathfndr make it possible to accommodate your booking requirements at B2B prices, backed by a host of collaborations with travel service providers like flight operators, hotels, restaurants and much more. 
It can thus be a wise idea to explore the innovative opportunity that websites created with Pathfndr provide for tourists, allowing them to plan their trips at the best prices to save big, all of it while keeping the travel choices convenient and accessible.

Pros and Cons of Booking on Your Own
It may not be overemphasized to say that the vice of one is the virtue of another in the case of travel bookings by choosing between travel agency vs online booking. But before getting into the pros and cons of the latter for a better comparison of the two, let's first understand what the requirements related to online booking comprises. 
When making travel plans, you need to go through multiple bookings, including flight bookings, finalizing your stay, local travel, visa requirements for international trips, and many more. When making these bookings online, you would need to go for separate bookings for each one. 
For instance, to book your flight to and from a city, you would need to go to your preferred operator's official website and book individually. Similarly, to book your accommodation online, you would need to visit your selected hotel's website, and so on. Online booking comes with its set of perks, which can be listed as – 
Choice of seats during flight bookings is only available when booking your flight ticket online directly through the operator.

Customized rooms are available and are easy to select for suitable accommodation when traveling.

Minimal service charges are involved as there is no third party involved.

Travelers can enjoy a better overall personalization of their bookings.
And now, off to the cons of online booking, which are actually many and eliminate the choice over travel agency bookings for various reasons, for which we will get the details later.
Limited booking choices are available as you can choose from only a handful of options under the operator.

No customized last-minute assistance is available and terms of booking are strict.

Travelers also get minimal cancellation protection if they need to cancel their tickets last-minute.

Minimal focus on customer relationships is another disadvantage of online booking as these are mostly mechanically assisted.

Zero protection against price variation is available and you need to pay as per the change in cost of booking on that day.

Low scope for alternative itinerary is available for free of cost. You might have to rebook everything if your plans are changed.
Travel Agency vs Online Booking – What's Better?
The choice between travel agency vs online booking is not a difficult one to make as most of the perks of online booking are included in bookings made with a travel agent. Plus, the limitations of online booking are often eliminated when booking your trip with a travel agent. 
Even though, in cases where price affordability is involved, online booking may get a better hand as it does not involve any third-party charge. You thus get the best rates available for the selected date. 
As far as convenience is concerned, you may want to look for travel agents as they keep a lookout for all the hassles of traveling involved and get you the best solutions available. 
Nevertheless, your choice between travel agency vs online booking depends on whether you are simply traveling from one city to another or are going for an elaborate trip involving stays, meals, travel tickets, and more.
And, what if we say that there's some service that breaches the boundaries of travel agency vs online booking to give you a hybrid, more evolved solution to travel planning? Platforms like Pathfndr have been introduced to bring the best of both worlds to a traveler's fingertips.
With Pathfndr, you get to be your own travel agent in the sense that all the itinerary details are backed by elaborate algorithms to find you the best travel solutions based on your trip requirements. 
You do not need to visit any other website to find or compare the best travel booking solution as travel management platforms like Pathfndr provide the ultimate convenience of end-to-end travel booking. As for the cost of these bookings, you need not worry as well since the elaborate collaboration of Pathfndr with travel service providers allows you to make the bookings at B2B prices, which are way lower than the B2C prices, and help save big on each of your trips. So, it would just be right to use Pathfndr for all your travel booking solutions instead of juggling between websites to make bookings.
Conclusion
With the choice between travel agency vs online booking brought to a fair comparison, it wouldn't be wrong to say that a better and innovative travel solution is right in the corner. 
Travel management platforms like Pathfndr provide end-to-end booking solutions, enabling you to find the best of air fares, hotel bookings, and other reservations at prices cut short to the best of your affordability. You may as well get lucky with available offers and discounts that the travel service providers might be offering to B2B customers for greater savings, and enjoy your trips as they are planned.