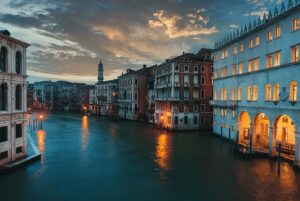 A huge number of tourists travel each year, exploring the snow-clad mountains, lush green forests, bustling cities and crystal-clear oceans across the world. Though, it can be a hassle to make trip arrangements, only to end up finding overpriced flights, shady hotels, and uncertain weather forecasts. There are different types of tour operators available that play a major role in tackling these issues and offering foolproof tour packages that allow you to fully experience the beauty of a tourist destination.
There are different types of tour operator that currently exist in the market, ready to fulfill the unique needs of a tourist who would like to pursue national or international trips. These tour operators are known for their expertise and facilities, offering more choices to the tourists who would like assistance in planning their trip. But first, you must know what a tour operator is. 
What are Tour Operators? 
A tour operator's main responsibility is to plan the services provided to the customer, such as travel and lodging. The tour operator makes use of their expertise and resources to provide comfortable, secure, and—most importantly—budget-friendly trips. Additionally, tour operators help customers throughout the journey, including creating itineraries, arranging transportation, booking accommodation, and preparing delicious meals.
They also collaborate closely with numerous companies to create "trip packages," including those in the airline, hotel, meals, transportation, and insurance industries. These tour operators are skilled in creating itineraries for various kinds of travelers, including those traveling alone, as a pair, in a group, and even from outside the host country. 
In fact, having a tour operator makes it easy for tourists to organize travel to destinations that might require more planning. After all, tour operators also have connections with tourism boards and other government entities.
The tour packages created by tour operators also include organizing events that will interest the tourists. Moreover, among the different types of tour operators, tourists can select the one who has expertise in the kind of vacation they are planning. 
For example, if you would like to enjoy an adventurous vacation, partaking in activities such as scuba diving or kayaking, then you must select a tour operator who has years of experience in this field.
Types of Tour Operator & Examples of Each
Actively helping tourists in enjoying their vacation despite difficult terrain and weather conditions is one of the many hats that an operator wears. After all, only these tour operators can make it possible for people to travel affordably and with complete ease. 
However, the tour operator role has evolved over the years and now has various subtypes to it. Let's have a look at a few of those different types of tour operator: 
Inbound Tour Operators:

Inbound tour operators are locally based businesses that bring visitors to a specific country or destination. Moreover, they frequently partner with other businesses, such as accommodation and transportation providers, to offer customers package deals. Inbound tour operators, also known as destination management companies, strive to sell their location as a whole to incoming tourists and help them with all aspects of their trip. 

Outbound Tour Operators:

On the contrary

,

Outbound tour operators advertise to domestic travelers and arrange tours to international destinations. Outbound tour operators typically focus on specific countries, destinations, or regions of the world when developing tour packages. In addition, they also collaborate with businesses in the host nation to provide customers with comfortable and holistic packages.

Domestic Tour Operators:

As the name implies, such

types of tour operator

create packages for domestic travelers or those who travel within their own country. Moreover, they promote travel within their own country by offering packages to popular destinations. For example, combining four to five tourist destinations of the same city or state within the country, tour packages to pilgrim destinations, long-distance treks, and so on. 

Ground Tour Operators:

Ground operators, similar to domestic tour operators, function within their own country. However, they typically work on behalf of inbound or outbound tour operators. Moreover, they are the ones who provide the actual travel service in a destination, offering complete assistance to tourists. 
These types of tour operator are beneficial for trips to remote locations where planning itineraries without local knowledge, expertise, and connections can be difficult. Ground operators are likely to be present at the destination to arrange transfers, negotiate special rates with lodging providers, identify the best local tour guides, etc. 

Want To Become a Tour Operator? Get Started with Pathfndr
To start your professional journey as a tour operator, Pathfndr is the ideal platform where you can fulfill all your dreams of establishing yourself in the tourism industry. 
Unlike any other place, Pathfndr allows its users to publish their own AI-powered website within a few minutes. As an end-to-end travel operating system, Pathfndr also allows you to manage your clients, recent order, invoices, tour pricing packages, discount vouchers, and so much more. While 15+ algorithms drive the platform, this travel solution is powered by 100+ terabytes of world's travel data.
All types of tour operator can take their business online with a few clicks. So, what are you waiting for? Visit Pathfndr today.
Conclusion
All in all, travel operators fill in the gaps in the journey by bringing their experience and expertise to the table. Customer safety is one of the most important pillars of a successful tour company, and having a travel operator can help to ensure it. Various types of tour operator have become a way to explore untouched parts of the world without having to worry about any travel arrangements such as accommodation options, sightseeing options, transportation and meals.  
As the domain has grown so large, there are different types of tour operator available, offering flexibility to customers. And finally, these tour operators can suggest travel plans as per your budget, so you don't miss the best of what's out there. Now, whether you're traveling alone or with a loved one, having a tour operator along with you will help you enjoy a relaxing vacation.