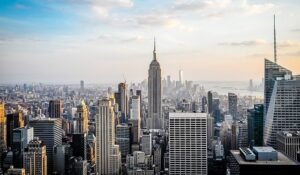 The travel industry is worth about $5.81 trillion globally. More than a billion people travel every year to a tourist destination, either domestically or internationally. As a travel agency in New York, it is not easy to stand out when there are new agencies cropping up each week.
While a vacation sounds nice, the logistical management needed to ensure smooth travel can be quite a hectic experience for travelers. This is where travel agencies come in and take care of the back-end details and travel management. 
Each travel agency in New York that we have mentioned below makes sure that their customers are fully satisfied as they keep their business lucrative.
CIRE Travel
CIRE Travel is a travel agency in New York that provides travel solutions to corporate as well as group tourists. The agency also gives you the option of custom travel itineraries. You get a personal touch from the agency on your travel experience that shows that they really do care about your experience and ensure that you spend quality time on your trip.
STA Travel
STA Travel started its operations in 1979, a time when there were no affordable travel services available in New York. On the back of their motto of providing affordable travel experiences to tourists, STA Travel quickly became a top travel agency in New York.
Hellenic Holidays
This travel agency in New York offers the best travel packages for tourists looking to visit Greece and Turkey. They offer customized travel packages for honeymoon goers, and travel groups, and even arrange destination weddings for couples looking for an exotic wedding.
Aspire Down Under
Just like Hellenic, Aspire Down Under also specializes in travel packages to a specific region. If you have not already guessed from their name, this travel agency in New York provides the best travel packages to Australia, New Zealand, and the islands in the Southern Pacific.
Liberty Travel
Located on Madison Avenue, this travel agency in New York is known for its large collection of travel packages that have something to offer to everyone. They will assist you in curating an ideal holiday. Whether you are a large group of experienced travelers or students, a couple going for a honeymoon, or a family looking for a quality vacation, Liberty Travel has got you covered.
Explore!
Apart from being a travel agency in New York, Explore is a global operator that has branches around the world and is truly a worldwide travel agency. The travel packages they offer are well thought-out and help you avoid "tourist traps."
Contiki
It's a budget operator that offers affordable travel packages for groups and families. Preferred by students who are looking to travel cheaply and enjoy a thrilling vacation, it gives travelers the best value for their money. They also provide small ship cruises and can be considered as a low-cost alternative when you just want to travel.
American Cruiselines
They offer specialized cruise vacations to travelers and are probably the only travel agency in New York that offers a variety of cruise travel packages. If you are looking for a weekend getaway or a cruise on the inland rivers, American Cruiselines is just the right option for you.
Travendly
This travel agency in New York offers international group travel packages that are exclusive for young adults. They will take care of all the logistical requirements while all you need to do is enjoy your vacation. The agency offers travel packages to 11 countries, and even if you are traveling solo, you will find like-minded people that you can connect with.
Edwin Travel & Cruises
It is a family-owned travel agency in New York that has successfully transitioned and survived by adopting the power of the internet. Their advantage is the first-hand knowledge and experience of the travel industry that they possess. While anyone can use the internet to find locations, someone who knows the little details and nearby areas of interest can curate the best possible travel itinerary that will make your vacation worthwhile.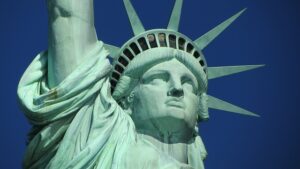 Sunita Travel Agency LLC
This travel agency in New York started its operations in 2007 and has a well-trained staff that caters to your every travel-related need. This agency has Airline Reporting Corporation approval and is also a member of the Cruise Line International Association. They are a local agency that has a wide network and will help you meet all your logistical needs for your vacation.
ProTravel International
Founded in 1984, this travel agency in New York has 24 branches all over the United States and the UK and has an extensive network of vendors and agents all over the country. The agency has over 1000 employees who provide you with the best travel experience possible.
Chubit Travel
This is a full-service concierge travel agency in New York that boasts expertise in personalized travel services and custom travel itineraries for all its clients. Their main clientele includes corporates, but they also have a long list of satisfied and returning leisure travelers as well.
BACC Travel
BACC Travel specializes in travel packages to Brazil. It's a full-service travel agency, and all the agents are experienced professionals. The agency has a 38-year-old legacy and gives you reliable logistical support on your vacation to Brazil.
Varela Travel
Founded in 1947, this travel agency in New York has been offering its services for more than 70 years in New York. It's a family-owned agency that offers a wide range of travel services.
New York Welcome
With more than 35 years of experience, this travel agency in New York offers local and domestic travel packages to people looking to have a fun experience. They provide a local vacation package that will give you a spectacular view of real New York.
Blue Orange Travel
This travel agency in New York has over 20 years of experience in corporate travel packages and offers comprehensive and specialized packages for corporate travelers all over the world. This is a global travel agency that offers almost every service and perks you can get from a travel agent.
Fei Yang Travel
This travel agency in New York offers specialized travel packages to China as well as domestic travel locations. You can also get other services that will help you sort out your vacation logistics without much hassle.
Elli Travel Group
This full-service travel agency in New York provides a luxurious and customized travel experience that is perfect for your vacation. You can go on an adventure or enjoy a luxury cruise around the world, whatever your heart desires.
Fora Travel
They place themselves as a modern travel agency that is driven by tech and relies on data to give you the best possible travel experience at highly affordable costs. The agency gets you involved with travel advisors who help you plan and execute your travel plans.
As a travel agency, a website is an indispensable asset to ensure the digital presence of your business. Pathfndr helps you innovate and power your travel website with Artificial Intelligence that gives you access to data-driven packages on your website. Your customers get access to easy-to-use features while booking their packages, flight tickets or even top-rated accommodation options.