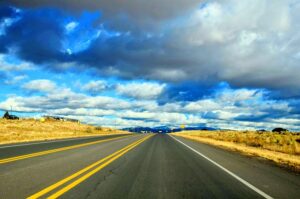 The issue of cart abandonment is rampant and persistent in the world of online purchases. However, the abandonment of bookings in the travel industry margins out all types of online purchases with a high bookings aborted rate. 
In recent times, customer behavior in the travel industry has been more difficult to track than ever. Especially after the calibration of the travel industry post pandemic-induced slowdown, customer behavior has been more irrational than ever, posing increasing challenges for travel businesses and operators. 
The increasing number of travel operators and their bifurcation into the likes of DTC and OTA models, combined with long sales cycles, multiple pain points, and market oversaturation pose a huge challenge to travel sales. In all this, one of the best ways to keep a tab on the nerve of customer behavior and overall industry impact is to use the right travel website metrics as business KPIs. 
The Pathfndr backend has 'bookings aborted' as one of the most useful metrics available for travel websites built on the platform, especially when it comes to increasing sales conversion.
The bookings aborted data in the Pathfndr backend comes loaded with possibilities of understanding checkout difficulties of users at the last stage of purchase, which can be improved on and leveraged to get sales.
Let's first check out the possible reasons why travel bookings may be aborted in the cart, leading to an increase in the bookings aborted data. 
Top Reasons the Bookings Aborted Data of Your Travel Website May Increase
An increase in booking abandonment can be for a number of reasons. So, if your booking aborted data in your Pathfndr backend has been on a rise lately, you might want to take a look at the following aspects related to your booking mechanism and the checkout page thereto.
1. Issues with upfront pricing
The pricing breakdown and additions thereto are among the top reasons leading to booking abandonment on travel websites, thus resulting in an increase in bookings aborted data. 
Plenty of shoppers are known to abandon their cart on average when the final prices are shown to them. When narrowing it down to the travel industry, the overall abandonment of booking only increases. 
Pricing is a crucial concern for travelers when making the booking, and thus even a slight lack of clarity regarding the final price payable for the booking, or an additional cost charged at the end can make the user backtrack, leading to an aborted booking.
2. Confusion with the checkout process
When checking out for the booking confirmation, the user must go through a seamless, uninterrupted, and clear process. If the steps involved in the process do not follow a logical flow, it can be a major reason for users abandoning the booking.
3. A need for mandatory sign-in
Travel websites often require users to sign in to complete the booking, which by far has proven to be a detriment for other online purchases. So, why should it be any different for travel bookings, which are only susceptible to increasingly dynamic factors? If your travel website requires this mandatory sign-in, you might want to rethink your booking process which is possibly contributing to increased bookings aborted data.
4. Absence of promo codes or discounts
Promo codes, coupons and discounts are a big green flag for travelers seeking to book their next trips and can be the game changer for bringing in more sales. But where a user can get access to these offers when making a travel booking can make all the difference to successful sales figures for your travel website. The absence of promo codes and discounts in the checkout process can be a huge detriment leading to booking abandonment, which you need to keep an eye on.
5. Confusing cancellation and refund procedures
Among all online purchases that customers make, travel bookings have one of the most volatile conversion rates, with users preferring easy cancellations and refunds as a benchmark for proceeding with the booking. Even though the user may not intend to cancel the trip, the availability of a simplified cancellation and refund procedure can vest confidence to go forward with the booking and keep their flexibility options open.
6. Unavailability of suitable payment options and issues with payment security
The availability of payment details and flexibility with payment options of the user's choice can be a differentiator when it comes to increasing sales of the travel website. Also, the security status related to your payment gateway determines user conversion to customer. So, you must make sure to see if all possible payment options are included in your payment page with the best security or not for checking the increase in bookings aborted data.
7. Links to new itineraries on the booking page
If you have provided links to new itineraries on the bookings page, it would be best to rethink this inclusion. It is because as per customer behavior in the travel industry, travelers today are open to choosing from various itineraries to finalize their trips. If links to new itineraries are included on the bookings page, it may very well take them to the new page and they might never return for the bookings.
8. Issues with website speed and performance 
Poor user experience is another top reason that leads travelers to abandon their bookings, thus contributing to increased bookings aborted data. Issues related to website loading speed and overall performance have proven detrimental to successful bookings across devices, be it laptops, PCs, or mobile phones.
9. Failure to retarget effectively
Time-sensitive retargeting of users who have abandoned their booking carts often brings a conversion turnaround. However, placing effective retargeting strategies often lacks among travel operators, which leads to losing out on a major chunk of possible sales. Retargeting need not necessarily be cold email reminders but can be fun and innovative like display ad pop-ups preferably within the next one to two hours of booking abandonment. 
While these were the top reasons leading to an increasing booking abandonment, you can implement effective strategies to bring a turnaround for your website's bookings aborted data in the Pathfndr backend. Below, we have mentioned some great ways to do so.
Ways to Turn Around the Bookings Aborted Data in Pathfndr Backend for Increased Sales
Apart from addressing the pain points to travel website booking processes mentioned above, the following are some best ways to bring around sales through bookings aborted data in Pathfndr backend.
1. Keep responses time-sensitive
One of the best ways to bring in sales is to target leads that are the closest to purchase, which for the travel industry of course means those who have aborted bookings. Such targeting must be timed well though. A survey suggests that in today's fast-paced world, user responses take not more than an hour to go cold. It, thus, gives travel marketers a small window to retarget such leads for increased sales. 
Real-time tracking of the bookings aborted data in the Pathfndr backend during peak travel seasons is a great way to keep a tab on such leads for sales conversions. 
2. Cross-channel targeting
Even though desktop bookings are preferred in the travel industry, a high lead value is generated from the mobile phone usage of the target audience. In this world of cross-channel searches and access to travel products, it is only prudent that travel websites receiving leads abandoning carts on one channel target them on another channel. 
For instance, if your bookings aborted data in the Pathfndr backend came from a desktop cart abandonment, there's no reason why you shouldn't target ads at them on mobile platforms, which users are more likely to use for travel searches than desktops.
3. Increase the visibility and availability of offers and discounts; offer value
As already mentioned, the price can be a concern for travel leads seeking to book their next trips and can be a factor in making or breaking the sales conversion. Tracking the bookings aborted data in Pathfndr backend, you can observe the patterns of abandonment based on the stage at which the user abandons the booking. If the bookings are abandoned on the payments page, the price can be a likely issue they struggle to come to terms with.
In such cases, keeping applicable offers and discounts visible and accessible all through the steps of the booking process helps assist with the price-level challenge. An applicable offer should be easily accessible while checking the final payable price of the booking, inducing value for the user, and thus increasing the possibility of sales conversion.
4. Tailored targeting of travel product
In view of the increasing bookings aborted data in the Pathfndr backend, marketers can also attempt to optimize their ad displays by linking them directly to their inventory of travel products, leaving a bunch of itineraries to choose from. Depending on the viewer's interest, ads can be customized to represent the travel options they are looking for.
5. Reinstate brand confidence and reliability
With the increasing number of travel operators and confusing levels of access to them, a host of travel products up for sale, and other diversifications, travelers also find it confusing to get the best solutions. You can leverage this pain point and gap in market structuring to your benefit by utilizing the brand recognition and reliability of your travel company.
Right from increasing brand visibility for users who have abandoned bookings, as collected from the bookings aborted data, to making business contacts visible on the booking page, a number of techniques can be used to reinstate brand confidence and reliability.
And this is where other crucial Pathfndr backend metrics contribute significantly to bringing a sales turnaround in coordination with the bookings aborted data.
Building your travel website on Pathfndr thus brings a host of crucial metrics for assessing website performance along, with the bookings aborted data being one of them. Other important metrics serving and KPIs for your travel website available in the Pathfndr backend include the likes of total searches done, total users with details entered, the total number of bookings, the total value of bookings, and the total commission earned, among others.
If you are still looking for a platform to build your travel website with, you might as well go for Pathfndr, which is backed by millions of global travel data and more than 15 algorithms to drive the website!