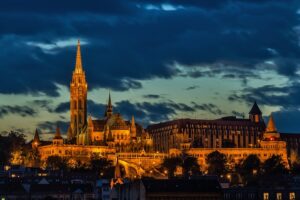 The global travel and tourism industry has been seeing a boom in the last few years. People in every nook and corner of the world are keener than ever to see what a different part of the planet looks and feels like. Under these circumstances, travel portals such as Airbnb and Booking.com have made huge gains from the basic human desire of seeing the unknown.
The success of these travel sites has inspired many people across the planet to dive into the travel and tourism business in the last few years. The key to achieving a level from which you can count the profits is to have a dynamic company-customer interface. In the age of rampant digitalisation, the travel booking portal has resumed the role of this most important task.
The idea of planning, visualising, and then developing an online travel portal may seem like a daunting mission. However, with the latest improvements in computer technology, anyone with the basic knowledge of handling a computer can fulfil this job in as less as 15 minutes. If you are an up-and-coming entrepreneur harbouring some wonderful proposals, you will be amazed at how easily you can manage to build your very own travel booking portal.
With a view to helping you realise just that, we at Pathfndr have carefully curated a list of tips that will show you the steps through which you will be better equipped to generate a personalised travel booking portal.
First Step: Select a Revenue Model
While going for a new travel booking portal, the first thing that you should consider is how your website will be different from others in the market. There are sites that cater to only travel bookings, flight tickets, or hotels and cruises. In order to get into this competitive sphere, your portal should stand out from the rest. Think about the particular niche that you will be targeting, and reinforce your entire planning from that vantage point.
Once you have chalked up a neat design of your niche area, you would be required to sit with investors or donors and draw up a budget. When you are clear about your target audience, it will no doubt save everyone a lot of time and money, to begin with. And as far as revenue generation is concerned, you would have to be very clear as to where your chief profits will come from.
If it is a fresh new travel booking portal, the initial revenue will be generated via purchases made on the website. But the transaction fee will not be enough to truly push your portal to the next level. To that end, you will need other channels of revenue generation. As a starter, one can reach an understanding with hotels, airlines, and varied tourism service providers. This is where the time and tested 'commission system' will do wonders for your budding business.
Another way of shoring up the profits will be to look for advertisers. Sharing your portal with advert companies will pave the path for revenue generation through cost-per-action (CPA) affiliate networks. This will work as long as the adverts are directly linked to the travel sector. Anything else may become a distraction for potential clients, who may then leave your site and go somewhere else.
Second Step: Choose the Attributes for the Creation of your Portal
While working on your travel booking portal, always keep in mind that you will need to give a lot of attention to the functionality of the portal. Even though there are a host of options depending on the end goal, some of the traits are necessary for the making of any travel booking portal.
Management of Listings
Your travel booking website will need an algorithm powerful enough to handle thousands of online inquiries occurring at the same time in real-time. The algorithm will determine whether tracking is required on certain occasions or not.
There will be cases where the algorithm will check if prices are pertinent to one another or vice versa. For the smooth running of the algorithm, chances are that your technical team will resort to taking the aid of an Application Programming Interface (API), or at times web crawling services.
Conversion of Currency
If you are looking to attract clients from all over the globe, you will need to add a currency converter plugin to your travel booking portal at all costs. Suppose a person in Norway checks out for offers on your site and fails to understand exactly how much they would have to pay in a currency they are familiar with, such as USD, then you will lose a potential customer. They won't like the fact that your website will have monetary displays in only the native currency.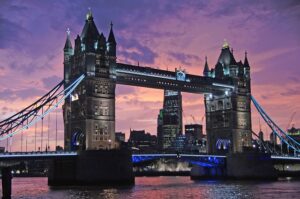 Collection of Payment
A vital area for your travel portal to become a hit among consumers is the ease with which your clients will be able to pay for the services you are offering to them. If you want to sell services directly through your site, then you will do good by incorporating payment methods like Visa, Mastercard, Paypal, and Rupay, into your site. Depending upon the country of domicile of your clients, they would go with the one they find the most comfortable.
Confirmation of Booking
Although there exist several booking plugins for this particular feature, at times these do not work while connecting to the service provider. If all else fails, you may solve this problem by asking your technical team to come up with a home-grown solution. As the owner of your travel portal, it will be your responsibility to make sure customers do not face any hassle while waiting for their service booking confirmation records. 
Integration of Map
Since travel essentially involves locomotion, you will do good to ensure your travel booking portal has room for a section on maps. We are all aware of the presence of Google Maps a few clicks away. But when you have a possible client browsing through the nitty-gritty of your travel booking portal, you would not want them to check for maps at another site.
The moment a person leaves your site, the chance of you securing a deal comes down exponentially. Therefore, it will be smart from your end to have a section on your website dedicated solely to destination maps.
Tracking of Price
Seeing as a great many travel decisions are made by people rather spontaneously, having a price tracker on your website will only add to its novelty. When visitors to your portal find the most affordable prices in real-time, they would most likely go ahead with their instinct and seal the deal.
Itinerary Planner
As a travel booking portal developer, always keep in mind that the more time an interested party spends on your site, the more the chances they will buy one or more of your services. To hold onto their attention, you will need to have a section on the website enabling them to piece together travel routes.
Once would-be clients get engaged for a long time in charting out a trip itinerary using your website, chances are high that they will finish the process by making the purchase.
Inclusion of Filters
One of the best things you can do for your clients is to make their visit to your website worthwhile. They will return to your site only when they have a good experience using the site you have developed. To that end, adding filters on the site will save your clients' time and help them zero in on their goals at a much faster rate. 
Third Step: Look for Developmental Options for your Travel Portal
On the one hand, you may lean onto a content management system (CMS) such as WordPress for getting the template for your travel booking portal. On the other hand, you may go for the long haul and decide to begin everything from scratch. The second choice will involve outsourcing the project to an agency specialising in developing web portals.
If you are willing to make use of existing platforms to form your travel portal, then WordPress plug-ins and templates fully dedicated to the travel sites will be the best option. Otherwise, you may keep your creative freedom intact and opt for an independent approach in the website development process.
In case you do not have the required skill set to build your travel portal, you may always seek the professional advice of a freelancer or a web development agency. Just keep in mind that the former will be a lot more pocket friendly than the latter.
Wrapping Up
In this article, we have drawn up the basics behind creating your travel booking websites in as low as 15 minutes. Now it is up to you to think about the pros and cons before taking that final call.
Whatever decision you make, feel free to take a look at Pathfndr for your one-stop travel portal solutions. At Pathfndr, we have given users complete control of the way they want to make their travel portal work. Pathfndr being the most ingenious travel search platform to date, you will be able to launch your travel booking portal with the best potentiality.