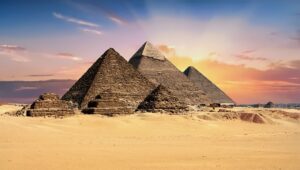 As someone who is running a travel company, you should master the art of creating customised packages for your customers at a lightning pace. To reach that level of expertise, you need to get your basics of the trade right first.
Since it has become common knowledge that more and more customers are shifting towards the internet to make their travel bookings, decking up your travel website with attractive tour packages will enable your potential clients with better options.
Almost all travellers make it a point to try and save time and money while browsing through different tour packages over the internet. Since customised packages tend to give clients better value for their hard-earned money, a multitude of them are always on the lookout for great package deals.
From the vantage point of the travel operator, offering customised packages not only promises clients a fantastic experience but also allows them the freedom from having to spend time crafting tours themselves.
So, by customising tours and engaging in the hard work yourself, you will be able to give your clients choices they simply cannot ignore. However, the entire process of creating customised packages can be a daunting task. It can be really hard to determine what you will or will not add to the various travel deals your company will offer to the clients.
To help you on that front, we have come up with a streamlined procedure that will show you how to fashion enticing customised tour packages.
When tourists and guests browse the internet to find tours and travel options that match their interests, they will more often than not be attracted to particular experiences based on good reviews, stellar pictures, and immaculate details.
There will be people who will be looking solely for family getaways, while there will be others motivated for an adventure trip. Depending on the backdrop of the clients' travel plans, you will be required to brainstorm the whole idea behind the setting up of the customised package. 
While working to design the packages your company is going to offer potential clients, the first thing you should do is to picture the type of customer you are targeting with your package. Whereas adrenaline-charged adventure seekers will look for one thing, couples wishing to spend a lovely honeymoon will most definitely veer towards something else.
In other instances, there could be luxury-travel seekers knocking on your doorstep, and culturally-educated individuals wanting to visit some historical sites. The variety of travellers who you will be dealing with in the travel industry can be astounding, to say the least. Therefore, one should be thorough with the packages they are working on.
Step-by-Step Guide to Building a Customised Tour Package
People favour tour packages that help them reduce their workload, plus provide them with the best travel experience. You can aid travellers the world over fulfil their desire to see the places of their dreams with the best value they can get. Let us look at five steps through which you can design customised packages with the best chance of catching the attention of tourists.
Do Not Forget to Research About Related Tours
Before you begin assembling the parts to develop your customised packages, it will be wise to perform a proper search of what already exists in that specific area. Once you are aware of what your competitors already have in place in the same niche area, you will be better off with your plans.
Getting to know your competition is one of the keys to climbing the ladder in any given business. In case you give customers something that they are not able to find anywhere else, the result will be a higher rush on your company website.
And from the point of view of the traveller, they are bound to do their research before zeroing in on one or two tour packages. The exercise of comparing packages is very common in the travel and tourism sector. If you put up a great customised package, one of your competitors will attempt to dislodge your early advantage by coming up with an even more captivating travel offer. 
To become a success in this field, you will need to conjure up something different from all your closest competitors. The moment you can stand out in a highly populated competitive field, clients will notice your presence and will approach your enterprise. This is how you will turn potential customers into permanent clients.
The element of surprise can also make your package a step above what others will be giving out. For example, you may consider adding the option of adding complimentary meals two times per day. This will raise your chances of getting clients as generally travel companies provide complimentary meals only as part of breakfast.
Be Clear About the Timings of the Customised Package
As is common knowledge, all travel packages will consist of designated arrival, departure, and other types of timings. Managing the amount of time to be spent in each segment of a tour is a key aspect of customising a tour package. The guests will most likely look for the maximum value they would be able to get out of the package they go for.
In other words, as the designer of the customised package, it will be up to you to increase the value of the package that you and your travel company will be offering to potential clients. And travel timings being an essential part of any tour, carving out precise breakups of time for stay, rest, and the like, will make sure your would-be customers are well aware of what they are about to buy.
To top it all, your target will always remain to ensure that the customised packages you are shelling out take care of company profits and score high on the sustainability factor.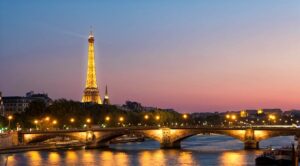 Give Clients a Level of Independence in the Modification Process
As a travel and tourism sector executive, you can never ignore the demands of a customer. The successful travel executive makes sure that the client is taken care of at all expenses. No matter what the issue is, your job will be to ease the trouble your client may be facing during the entire correspondence that the two of you will have.
The same can be said about the packages you are handling. Even though it will be chiefly up to you to draw up the packages, leaving out portions in the same will give clients a level of independence that will most likely work to your benefit. Along with the inclusion of certain activities or attractions that clients could enjoy during the tour, you can leave out blank spaces for people to fill in themselves.
Even though you will be the chief architect of the customised packages, the whole idea will be to make potential customers feel involved in the finalisation process of the same.
Make Proper Decisions on the Pricing of the Customised Packages
Perhaps the most critical department of managing a profitable travel company is to have the foresight to be able to price your services adequately. It all depends on what segment of the market you are going after. If you are catering to elite-level clients who indulge solely in luxury trips, then your packages will most definitely be priced on the higher end.
However, you also need to consider the bracket which prefers budget and affordable tours. To cater to their needs, you will need to price your packages as per the latest market trends. A lot of research will again go into determining how well you will price your packages. At all times, one of your eyes should remain fixed on what your competition is offering to the client pool.
If you keep your rates too low, chances will be you will get a considerable number of guests. But it would not amount to high returns for your company as a whole. On the other hand, keeping your rates too steep will scare away budget travellers. One of the steps you may take to make sure your travel company attracts customers of all types is to come up with seasonal discount offers and sales.
Include High-Resolution Images Along with the Customised Packages
It has been mentioned time and again that the human mind is captivated by stunning visuals. To increase the chances of a person scrolling up and down your travel website and deciding to purchase a service, you will most certainly do good by adding spectacular photographs of the places included in your packages. Along with photos, you may add videos as well.
A great idea for promoting your packages will be to publish pictures and videos of people who have travelled with you. This exercise will give future clients a taste of everything your enterprise is giving out to travellers.
Create Customised Packages for Clients Using Pathfndr
To empower every travel operator, Pathfndr has come up with revolutionary AI-powered software. By using Pathfndr, you can create your very own customised packages in as less as five minutes. All you need to do is to sign up and then look for a plan that suits you the best.