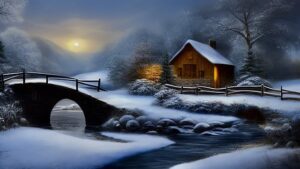 Managing the backend of a travel business website requires going through extensive data collected from website users. This swathe of information needs to be well organized into segments so that it becomes useful for a better travel business analysis. Over time, the data collected and segmented can significantly contribute to creating future business strategies as well as achieving the travel agency's goals online and in the real business world. 
When hosting a travel website on Pathfndr, travel operators as well as travel influencers can effortlessly get this data segmented into useful categories and defined under important metrics in Pathfndr backend.
It is best to know in detail about these important metrics in Pathfndr backend readily available for use for better user assessment and strategizing. These metrics can also help assess the website's performance and help find out the weak areas that need improvement. 
Overall, with a look at these important backend metrics and knowing how to use them, a travel operator can easily get crucial insights regarding business performance and improve travel management accordingly.
So, let's check out these crucial metrics accessible in Pathfndr backend for your travel website along with how you can use them.
Know the 10 Important Metrics in Pathfndr Backend and Their Uses
The below-mentioned metrics also serve as the KPIs or Key Performance Indicators for your travel website that helps analyze travel business goals, periodic budget adherence, industry benchmark fulfillment, and so much more. 
With such metrics tracking, you can not only monitor the KPIs better but also leverage these important metrics in Pathfndr backend for optimized performance of various management programs for your travel business.
You can check the value of these metrics for your desired period simply by selecting the beginning and end of the period in date-month-year format and applying it for filtered results. 
Note that these important metrics in Pathfndr backend are simplistically named for easy understanding of the website backend manager, needing no specific skills to relate to or read, thus simplifying the overall travel management. 
1. Number of bookings
This metric defines the total number of bookings that the travel business has made for a given period and is represented numerically. It is actually the booking count registered as per the total successful bookings that the website has received for the selected period.
Knowing the total number of bookings for a given period allows the travel business to assess how it has fared for the selected duration. One of the most important metrics in Pathfndr backend, the number of bookings is a crucial KPI that helps measure business success in terms of total sales made. 
If your travel business has benchmarked a threshold for booking volume for the period, the KPI helps match performance as per the set goal. Accordingly, you can measure the initiatives taken for travel aspirants reach out and conversions thereto.
The total number of bookings in the selected period also helps forecast possible bookings for the future. 
2. Total value of bookings
The total value of bookings is a key metric in Pathfndr backend that helps assess the revenue of the travel operator for the selected period. As a financial metric, it is expressed in terms of INR. 
Here, it is crucial to know that in the travel industry, bookings are made on token amounts and not on payment of the total cost of the trip or service booked. The total value of bookings contrarily represents a sum of the total price of trips and activities booked instead of the initial token amounts received.
This metric, thus, represents the total turnover for the travel operator for the duration and is one of the most important metrics in Pathfndr backend to measure total financial conversion for the agency. 
3. Total commission earned
The total commission earned is a critical KPI for travel businesses and indicates the worth of returns earned from business partners in its travel network. Commissions earned for a travel business can relate to successful recommendations that it provides to its network businesses, which can span across a wide range. They can be the likes of partner travel agencies, travel equipment providers, hotels, hostels, guest houses and such accommodations, among other partners in the network.
As a financial KPI, it is measured in INR and indicates the travel operator's success in terms of the net worth that it earns from business partnerships. 
The metric can be used as a threshold for future business strategy creations and expand the outreach of the travel operator to newer and better partnerships in the industry. 
4. Number of canceled bookings
In the travel industry, it is common for customers to cancel their trips after having made the bookings. This can be a critical factor in determining the travel operator's popularity and preference in the industry. This customer behavior can be measured with the help of the number of canceled bookings, which is one of the important metrics in Pathfndr backend to track.
It is simply calculated by reducing the booked trips and activities where the customer turned up from the total number of bookings received. 
5. Bookings cancellation value
Bookings cancellation value is a crucial travel website backend metric that sheds light on the possible addition to revenue that the travel business could have had. It is a financial metric and is expressed in INR. 
It is computed as the total sum of values for individual bookings canceled. Booking cancellation value can provide critical insight into travel industry dynamics related to how and when travelers choose one travel operator over the other. 
It also helps forecast the possibility of future bookings during travel seasons as well as off-season. With this booking value canceled under consideration, a travel operator can also devise strategies aimed towards modulating trip offers for better booking success.

6. Total searches done
The overall marketing initiatives taken towards increasing visitors for travel online can be measured through total searches done as one of the important metrics in Pathfndr backend. It is a numeric metric and provides crucial insights regarding how many people searched for the travel website for a selected period.
The volume of total searches done indicates how many people looked out for your travel website on the internet. It is a great metric to measure how fulfilling your marketing initiatives have been and whether they have brought in the desired traffic to the website or not. 
A period with high total searches done can also be used as a benchmark for estimating future traffic and strategizing on marketing initiatives that help bring in improved search volume.
7. Total users with details entered
Creating a travel business database is critical for framing marketing strategies for digital expansion. In doing so, the total user count can be a crucial metric to start with. It represents the popularity of your travel website and helps compare its outreach against competing businesses in the industry.
Registering users also fill in personal and contact details such as their age, email, phone number and purpose of travel. The details so collected can assist with better targeting your customer base. 
It helps identify the age range of customers that are more inclined towards availing of your travel services than others. Accordingly, you can keep this age range in mind when devising marketing strategies, such as addressing the pain points of this traveler segment and creating campaigns aligned towards them.
Further, the contact details entered like the email IDs and phone numbers also contribute to a valuable database creation for targeted marketing initiatives. These can be used to reach out to your users when a new offer or price drop is announced. Sending trip itineraries to similar queries received from these users can be a great way to provide your user base with travel options to explore.
With a detailed itinerary sent from your travel business, the user connecting back and booking the trip becomes highly likely. Marketing initiatives undertaken with new and innovative travel information distribution to existing users have a high conversion rate in the travel industry. Thus, 'total users with details entered' is one of the most important metrics in Pathfndr backend.
8. Number of bookings aborted at payment step
The shopping cart abandonment rate for the travel industry is pretty high, going above 80%. It thus indicates that more than 80% of travelers that choose trip bookings with your travel agency are likely to skim out and abort further steps, leading to non-conversion. 
With such a harsh industry threshold for cart conversion into booking, it is only pertinent to measure the number of bookings aborted at the payment step through this crucial KPI.
It indicates a sum total of website visitors that had at least one booking up their sleeves on your website before they aborted the booking right before the payment step. It is computed simply by deducting the total number of transactions undertaken from the total number of bookings created for the selected period.
The metric helps measure your business conversions as against the industry average and also helps measure business competitiveness in the long run. A high booking abortion at the payment step may not always relate to the choice of the trip being booked. It can also indicate a difficult-to-navigate payment system and may nudge you towards taking a look at and improving your website's payment gateway.  
9. Total amount of bookings aborted at payment step
The last of the important metrics in Pathfndr backend on the list, the total amount of bookings aborted at payment step refers to the sum total of booking value that could have been converted before getting aborted right before payment completion. It narrows down the booking non-conversion from the overall digital sphere to the website. This can enable the travel operator to identify the closeby reasons that may lead to trip booking abortion by their nearest-to-customer target audience in the overall marketing funnel.
10. Embedded tracker for measuring important KPIs
Your travel website built with Pathfndr has all these important metrics in Pathfndr backend embedded for tracking right from the first minute of the website going live. It thus provides end-to-end tracking of important KPIs for the travel industry that you can easily assess and make strategies to improve from time to time. These metrics can be critically useful especially for making future predictions for the business. 
These metrics only add to the host of reasons you can count on when building a travel website on Pathfndr. So, you may just start with your website planning on Pathfndr already.