Discover 20 best powerful and proven travel agency advertising ideas to scale your travel business and provide it with the necessary boost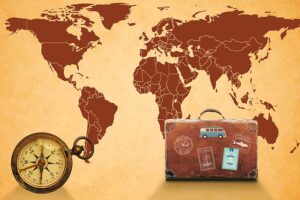 When it comes to running a travel agency, becoming the best in today's market is no easy thing. Apart from a solid business plan, various other things must work effectively. One such thing is your agency's marketing. While successful advertising for travel agency can take your business to new heights, any small wrong step can also lead to its downfall. However, worry not, as there are several creative travel agency advertising ideas that can keep your business going. 
Today's market is indeed quite competitive and always changing in nature. But such travel agency advertising ideas can ensure that you always stay on top of every upcoming challenge. Through this article, we are going to cover such travel agency marketing ideas for your travel agency. 
20 Powerful Travel Agency Advertising Ideas
1. Understanding The Market and Target Audience
As a travel agency owner, it's important for you to have an image in your head of the dream audience. Moreover, questions like 'who is my audience,' 'what's their favourite destination,' and 'what's their preference while booking tickets' should be clear from the first day. Exploring answers to such questions will not only define your market but also sharpen the image of your perfect travel and target audience. 
2. Monthly Emails and Creative Newsletters
A small yet creative newsletter for your audience can be one of the best travel agency advertising ideas for your business. Such monthly or weekly emails can keep your audience engaged with your content and are the best way of communicating with customers regularly. Through such emails, your travel agency can easily pitch about upcoming trips, special discount offers, frequent giveaways, etc.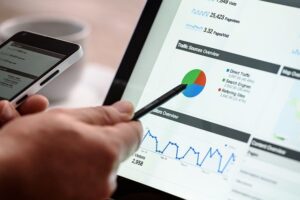 3. Diversifying Your Social Media Posts
Social media platforms such as Instagram and Facebook aren't the new marketing tools for any business. However, by publishing your content in different formats, your travel agency can truly leverage the full potential of social media platforms. Apart from posting consistently, make sure to post eye-catching short videos on platforms like Instagram, Pinterest, and YouTube. Sharing common itineraries and trip guides on social media is one of the most famous travel agency advertising ideas.
4. Immerse Your Business in YouTube
Travel vlogs are some of the most popular and searched content on YouTube's platform. And as a travel agency, your business can easily capitalise on such opportunities by posting regular travel vlogs. The platform's endless potential isn't hidden from anyone. Through its data, travel agencies can easily find their audience's favourite destinations or emerging trip plans and convert this information into potential sales. Moreover, YouTube is one of the best platforms for advertising for travel agencies.  
5. Local Advertisement and Business SEO
Indeed, the recent digitalisation has made 90% of the audience go on the Internet, but traditional marketing is still one of the most creative travel agency advertising ideas. From putting on those giant billboards to publishing your latest discount offers on pizza boxes or pamphlets, all such ideas can easily boost your sales revenues. In addition, such traditional marketing campaigns can also help improve your travel agency's public relations image. 
6. Budget-Oriented Pricings
As a traveller, the first and most important thing is to find the right pricing plan for the upcoming trip. Hence, for any travel agency, it becomes crucial to compete with other travel agencies by pricing standards. Although such adaptations aren't possible for luxury or business-class segments, offering budget-friendly pricing plans for ordinary trips can become one of the most successful travel agency advertising ideas.
7. Keeping an Eye on Competitors
While focusing on advertising for a travel agency, it's equally crucial to keep monitoring your competitors' progress as well. For instance, if one of your competitor travel agencies is performing quite well in the market, check what's making their services so popular. Moreover, while comparing with others, you can easily run a SWOT analysis as well that can determine the strength, weaknesses, opportunities, and threats to your travel agency.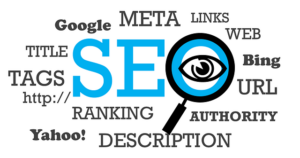 8. Partnering with Local Established Businesses
Business partnerships are among the most common yet powerful travel agency advertising ideas. Let's suppose a 'Trek to the Himalayas' is one of your agency's best-selling tour packages. In such cases, partnering with local restaurants, cafes, or lounges that fall en route can offer sustainable growth to your business. Moreover, through such partnerships, both parties can easily promote each other and help increase each other's revenues. 
9. Optimising Your Website and Its Content
Other important travel agency advertising ideas include regularly optimising your website and its existing content. An attractive web layout with easy navigation and eye-catching features can easily grab your audience's attention. Moreover, it's always necessary for any business to update its content regularly and ensure it doesn't involve any copyright infringement. Remember, every photo or video posted on your travel website should relate to your visitor's past or upcoming journey experience. 
10. Investing in Content Marketing
Having some content on your website and distributing your website's content smartly are two different things. While working on your travel agency advertising ideas, it's necessary first to create a blueprint of your content marketing strategy. For instance, make sure each and every published blog targets a specific set of audiences from the sales funnel. Moreover, while it's good to have your content carry that spark, make sure it does not sound overly promotional. 
11. Keeping Up With SEO
While a smart content strategy can keep your website's SEO going, there are a few more aspects to it that might require extra attention. Besides getting backlinks or finding keywords, the standards of search engines also include many technical aspects. Moreover, platforms like Google Search Console, Google Analytics, etc., can easily determine your technical SEO performance.
In addition, such platforms can also detect errors, wrong page redirections, irrelevant meta tags, etc. SEO might not seem like a big step that adds to your company but it really is one of most favoured travel agency advertising ideas that people often highly consider.
Recommended Read: Guided Steps on How to Create a Travel Website
12. Customer Service Through Social Media
Customer retention is the key to success for any travel agency or other business. Additionally, customer services are also one of the best travel agency advertising ideas. Further, it's common for travel agencies to receive some negative feedback on such platforms. However, as a travel agency, it's important for you to have a customer executive or PR specialist who can instantly deal with such feedback. The faster a resolution is given from your end, the better your public relations image becomes. At the same time, you can also use positive comments to promote your services. 
13. Educate Your Audience Through Hacks and Guides
It's pretty obvious that most of your audience members are going to be travel enthusiasts. Even many other people who aren't your followers/subscribers are always searching for general travel hacks or guides. Hence, creating detailed guides and standard itineraries or sharing common travel hacks can easily attract more traffic. Such travel agency advertising ideas can help your customer engagement and connect your business to new potential customers.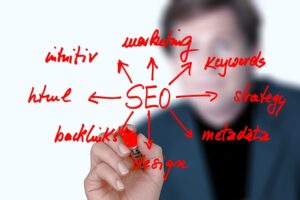 14. Equal Importance to Web Advertisements for Your Travel Agency Advertising Ideas
Apart from advertising your services on different social media platforms, don't forget to utilise web adverts as well. With an intelligently written and well-placed Google Search Ad, your travel agency can start attracting the right audience in no time. In fact, among all travel agency advertising ideas, web advertisements are perhaps the most successful ways to promote your business.
15. Destination-Based Promotions is Among Strategic Travel Agency Advertising Ideas
When working on travel agency advertising ideas, it's pretty natural for a travel agency to focus more on its services. However, remember that your audience wants to learn more about their next destination rather than your services. Hence, ensure that your advertisements aren't only promoting your services but also the destination itinerary, its hidden gems, cafeterias, possible activities, etc. 
16. Cover Extra Mile For Your Customers
When an organisation pushes off its limits for customer care, it ultimately improves its public relations image greatly. Such travel agency advertising ideas can include plugging extra services like car rentals, spa or massage facilities, and additional places to visit when the customer is already onboard. 
17. Exclusive Deals, Discount Offers & Loyalty Programs
To take care of your existing or loyal customers, you can start offering exclusive deals or discount codes as part of your travel agency advertising ideas. Moreover, you can also add time limits or other specific conditions that force your customers to take action as early as possible. Apart from this, you can also offer additional perks or benefits to some of your oldest customers for becoming members of your agency's loyalty program. 
18. Dedicated Landing Pages for Target Deals 
Another of the amazing travel agency advertising ideas is to create a dedicated landing page for your destination deals and offers. Further, while writing content for them, focus on the keywords that people use to find these deals. Doing so will help the robots to find your page easily and rank your content higher. Additionally, on the page, you can also add product ratings, a booking interface, calendars, and more.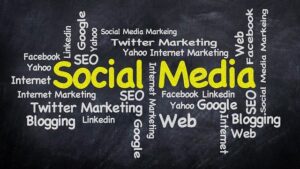 19. Partner with Metasearch Engine
Next in the list of travel agency advertising ideas is partnering with a metasearch engine. Finding a metasearch engine as your partner is going to be a significant step toward getting your services more visible. Metasearch partners such as TripAdvisor, Trivago, Kayak, and more are going to help your agency stand out from the rest. It creates a strong distribution channel, specifically if what you offer is more focused on price differentiation. Typically metasearch helps people to find numerous deals with the same niche that they can compare just on one page. 
20. Start a Referral Program
Lastly, marketing by word of mouth is also among the most successful travel agency advertising ideas because that demands less effort and is cost-friendly. You can boost their sales by asking your clients to refer to their friends about your travel business or simply mention you when there's a talk about travel. Additionally, offer an incentive along with your referral program. For instance, you can add a gift voucher for every successful referral. 
Your audience is continuously seeking the latest and most relevant news about the destinations that fascinate them. So, the more you deliver targeted content to them, the more they will look for your guidance. Check out Pathfndr to learn how to further expand your online travel business.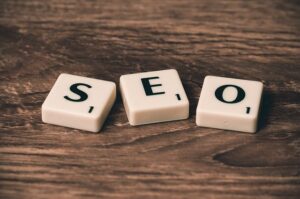 Further, there is knowledge and information everywhere about everything, so you need to be destination-specific along with presenting a unique perspective to it. You can use customisation and personalisation to your advantage, which might help you stand out in the crowd of travel agents. The above-mentioned ideas among the top travel agency advertising ideas are all about helping your agency grow. However, you need to be consistent and dynamic in your efforts throughout.
Recommended Read: