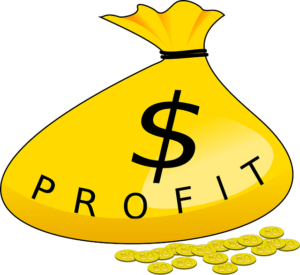 The travel industry is one of the most profitable avenues of revenue in the current age. As the world is getting digitised rapidly, more and more people are getting access to far-flung regions of the planet with less hassle. No wonder the rate of footfalls in the major tourist sites worldwide is seeing a steep rise in recent times.
Under the present circumstances, anyone with a sound plan and healthy financial backup can open a travel and tourism business. With the increase in worldwide population mobility, entrepreneurs and business owners involved in the travel industry are becoming more prosperous by the day.
With that being said, let us now find out what types of tourism are making the news these days. Seeing as the travel industry presents consumers with a wide array of services, it is imperative that we take a look at the different types of tourism with relevant examples in order to better understand the dynamics of this sphere.
It does not matter if you are interested in an offline-only or online-only, or a mix of both; with the right business plan and long-term vision, you too can make it big in this industry. The next section of this Pathfndr blog will talk about the most profitable types of tourism in the modern day.
Travel Photographer
A travel photographer is a well-respected and hugely sought-after individual. No tourist will return home from a vacation without the desire to see the best moments of leisure captured beautifully by a camera lens. You can act as a freelance photographer to click pictures and sell them to tourists. An even better option would be to set up your own agency and run a team of professionals.
Tour Guide
There exist places where it is difficult to get a foothold on the region's history and culture without the help of a local guide. Becoming a tour guide fetches you good money if you are thoroughly knowledgeable about a place. This has to be accompanied by sharp communication skills and a charming personality.
Lodge Owner
One of the most basic types of tourism is the pidgin business. Wherever there are tourist spots, you will find hotels and resorts. Everyone needs a place to stay, and if you are smart enough, you, too, partake in this highly profitable trade. Even though the initial investment amount remains high, emerging as a lodge owner can quickly turn your pockets heavy. 
Rental Car Service
Another enormously profitable travel-related business, the car rental service brings in a lot of money for the owner. Tourists require vehicles to explore the places they visit, and they mostly do so in private cars. So, if you have the zeal to enter this business, you need a fleet of vehicles and dedicated drivers to set your money machine rolling.

Interpreter/Translator 
A relatively small-scale business idea, helping out foreign tourists by becoming their interpreters or translators for a duration of time is a novel idea to earn a reasonable sum of money. One of the positives of this venture is that it does not ask for any significant investment from your side. Only with a group of friends can you enter this business and then try to expand into a larger enterprise.
Vlogger
One of the newer types of tourism, 'vlogging', is fast surfacing as the go-to business idea for the young generation. The whole concept behind vlogging is to record your entire trip to a particular place and then create gorgeous videos out of them. After that, these videos can be released on social media platforms such as YouTube. The more popular your videos will get, the more views you will be able to amass. Companies pay vloggers vast sums of money based on the number of views they have managed to bag through their videos.
Content Creator
One of the most popular types of tourism is travel content creation. This is mainly a freelancing job that takes you to different places around the world where you can find out about the nitty-gritty. Once you have soaked in the elements of the destination, you can then relax and write about your experiences about that place. Travel content writers can work independently or be hired by corporations to work for them. Either way, good writers can see a good income flow with consistency.
Event Organiser
One of the off-beat types of tourism but enormously popular with tourists all across the planet, event organisers set up special shows at tourist spots for the entertainment of guests. These could be music gigs, stand-up comedy shows, or other hugely entertaining events. If you have the right connections, you can take advantage of the large congregations of tourists at a place and make a lot of money by putting up a show they will remember for a long time.
Cafe/Restaurant Owner
One of the most common types of tourism is the business of running a cafe or a restaurant, or a bar. Wherever tourists go, they need to eat. At times, tourists would want to taste the local specialities. You can take cognisance of the gastronomic needs of friendly tourists and build a business around it. Launching an eatery takes a sensible investment, and the return is relatively high.
Travel Influencer
Part of the new-age types of tourism, travel influencing is taking the world by storm these days. The travel influencer visits sites and clicks stunning pictures or videos, then posts them on social media platforms like Instagram, Facebook, or Snapchat. Depending on the number of followers one has on any social media handles, the companies will pay them a handsome amount of cash.
An Evolving Industry
Apart from the ones we have discussed above, a host of other types of tourism exist out there. Since the nature of the travel and tourism industry is ever-changing, other forms of profitable travel business ideas will emerge from time to time. To read about more such ideas, click on this link.