Have you been flummoxed with the many travel lingo that you've come across and did not know the meaning? No worries, some of the travel jargons have been decoded to you in simple layman's words.
Go ahead and increase your travel vocabulary and become a pro now!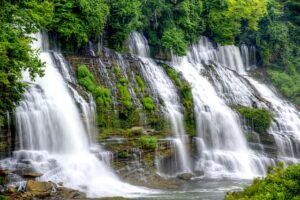 Air Mile – Because of the difference in the way the air and land miles are measured, an air mile is established as a distance of 6,080 feet while a land mile distance is 5,280 feet.
All-inclusive resort – Resort where the use of all amenities, meals, drinks, and most alcoholic drinks are included in the package price. Sometimes, activities or sightseeings and specific tours are included in the price as well.
Around-the-world – A continuous journey circumnavigating the globe in one general west-to-east or east-to-west direction in which both the Pacific and Atlantic Oceans are crossed not more than once each.

BAR – Best Available Rate. A hotel industry pricing method for yielding room rates (floating) based on demand and supply, while ensuring the best rate is presented for sale to agents and consumers.
B&B – bed and breakfast; type of accommodation where the guests get served breakfast as well included in the room price.

Babymoon – A relaxing and romantic vacation or getaway taken by parents-to-be before their baby is born.
Blackout dates – The dates, when specials and promotions will not apply. Such periods can include Christmas and New Year holidays or Spring break (and also to regional holidays). If you\'re looking for a cheap flight or hotel during these dates, don\'t even think about these and be flexible instead.
Complimentaries (comps) – Items provided free of charge (FOC), such as rooms, meals, tickets, airfare, gifts, souvenirs, etc.
Code-share Flight – A key feature of airline alliances, a code-share agreement is an arrangement where two or more carriers share the same flight and both benefit from the profits. Seats are sold by both airlines under their own flight number but only one of the carriers operates the flight using their own equipment. The flight has two different flight numbers.

CDW – Collision Damage Waiver. An industry term for optional insurance provided by car rental companies that eliminates all responsibility of the driver in an accident.

CLIA – Cruise Lines International Association. An association dedicated to the promotion and growth of the cruise industry.

Concierge – A hotel employee (usually from Front Office / bell desk) who attends to guests' needs for special information, theatre and restaurant reservations, and any other special requests.
Convention and Visitors Bureau (CVB) – A nonprofit DMO (Destination Management Organizations) that operates at the county and city level. A CVB typically encourages groups to hold meetings, conventions, and trade shows in its city.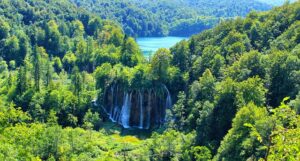 Denied boarding compensation (DBC) – Commonly called "bumping," – When more passengers arrive to take a flight than can actually fit on the plane; although legal, the carrier is only responsible for providing compensation to a traveller if he/she has a confirmed reservation and is checked in and has arrived at the departure gate within a pre-determined time period; compensation may be in cash or a voucher for future travel; passengers who voluntarily relinquish their seats are compensated with a cash payment or voucher towards a future trip and are then accommodated on the next available flight; if an airline delivers a bumped passenger to his/her destination within an hour of the originally-scheduled time, no compensation is required.

DMC – Destination Management Company – A receptive tour operator in a country who can arrange, hotels, guides, transportation, sightseeing etc
eTA: Electronic Travel Authority; entry requirement for visa-exempt foreign nationals for certain countries.
Familiarization tour – A complimentary or reduced-rate travel program for travel agents, airline or rail employees, which is designed to acquaint participants with specific destinations. Often known as "Fam-Trips" is hosted in the hope that they will go and promote the specific destination / product back in their home country of the participants.
FNU – First Name Unknown. You can use this while booking if you have only one name. Double check with the airline\'s advice, many people only have one name (No Surname)

Go show – refers to a situation that results when a ticketed passenger arrives at the airport early and attempts to standby for an earlier flight than the one for which she is scheduled; if no seats are available on earlier flights, the passenger will proceed to take the originally scheduled flight.
Glamping – Portmanteau (blend of words in which parts of multiple words are combined into a new word) of glamorous and camping. Glamping is camping with the level of luxury some holiday homes would offer.
Gastro-tourism – Basically, traveling for the food, that could include Instagramming your food as well.
Implant (on-site) – Dedication operational team, based within an office of the client.
Jet lag – It describes the sleep adjustment process that occurs following a long journey across multiple time zones.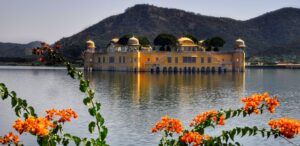 Married Segments – Two or more connecting flight segments joined, or "married," meaning that these segments are inseparable and the subsequent rebooking or cancellation of any one flight segment must, at the same time, be applied to the connecting flight segment.

Minimum connection time (MCT) – The amount of time required to change planes; varies by airport and often varies by carrier. Make sure there is enough MCT while booking to change planes / transiting.
Minimalism – Deliberately packing light for travels.
No Show – A 'no show' designation refers to a ticketed passenger that has failed to check-in for their flight (or hotel as well). Once a departure is missed, a ticket can no longer be changed. It can only be (partially or fully) refunded if fare rules allow. Generally speaking, the better the fare, the more restrictive a ticket is and most 'good' or low fares are fully non-refundable.
Nightlife – Entertainment and social activities available in a place in the evening hours.

Meet-and-greet service – A pre-purchased service for meeting and greeting clients upon arrival in a city, usually at the airport, pier, or rail station, and assisting clients with entrance formalities, collecting baggage, and obtaining transportation.
Overbooked – Some airlines 'overbook' their flights! In simpler terms sell more tickets than the seats on the flight to save space for last-minute cancellations. More often than not it leads to frustrated travellers though and results in bumping.

Open jaw ticket – An open jaw ticket allows you to fly from one city to another. This is especially handy while exploring a new country. It allows you to get a flavour of every region of the country.
Per Diem – "by the day;" in the cruise industry, the per-day cost of a cruise, per person.
Premium-economy class – Middle ground travel class between economy class and business class in an aeroplane or train. Premium economy comes with perks such as more legroom and upgraded meals compared to economy class.

Schengen Visa – A special visa that permits holders to travel to any of the 26 Schengen member countries on a single visa (rather than obtaining a visa for each country. It is only issued to citizens of countries who are required to obtain a visa before entering Europe for leisure, tourism or business travel. Schengen Visa holders are not permitted to live permanently or work in Europe. The following countries are currently active Schengen Visa members: Austria, Belgium, Czech Republic, Denmark, Estonia, Finland, France, Germany, Greece, Hungary, Iceland, Italy, Latvia, Liechtenstein, Lithuania, Luxembourg, Malta, Netherlands, Norway, Poland, Portugal, Slovak Republic, Slovenia, Spain, Sweden, Switzerland.

Service Level Agreement (SLA) – An agreement stating measurable performance commitments made to our customers.
SOP – Standard Operating Procedure. A set of instructions that define the official standard for a specific process or situation.

SSR – Special Service Request. A GDS requests for a carrier to provide additional action for a traveller such as special meals, ticket number transmission, wheelchair, etc.

Tourist trap – This travel jargon refers to those attractions that encourage tourists to spend money on overpriced tickets, food, and souvenirs. Don't fall for this!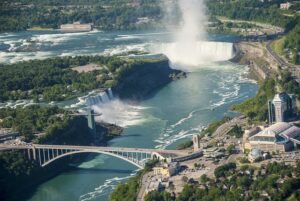 Launch your AI-powered travel site in minutes! A travel operating system with the most innovative search features in the world.