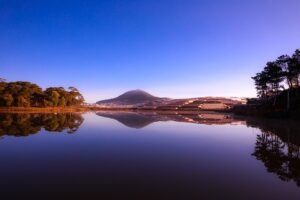 Travelling certainly takes one of the top spots for essential things in life. Whether going for a vacation with loved ones or making arrangements for a business trip, travel determines how our lives are shaped. Under these circumstances, it becomes necessary to understand the travel industry and learn about the various types of travel agencies.
Having a working knowledge of the different travel agencies will help you make better decisions concerning your travel plans. It will also give you an edge over others while planning for your next trip!  Now, if you want to start learning about a possible career path in tourism, knowing about travel agents, the real players behind the industry, is essential. 
Who Are Travel Agents?
Simply put, travel agents are individuals responsible for making travelling easier for us by making reservations for transportation, accommodations, local tours, meals, etc., at the best prices available. All we need to do is pay them and lay back!
But now the question is, how do these travel agents even get all these latest updates? It's something called global distributing systems (GDS). GDS acts like a medium, connecting them with principal service providers and helping them learn about the latest prices and availability for tickets and accommodations.
The third question is, how do these travel agents make a living out of booking tickets and being just a middleman? You guessed it right! It's through commissions. Travel agents take a percentage of the total amount from the client's payment.
Types of Travel Agencies
Now let's take a look at the types of travel agencies that exist in the travel industry. Broadly, there are three types of travel agencies, namely offline travel agencies, wholesale travel agencies, and online travel agencies. We will also further learn about three other types of travel agencies: business travel agencies, leisure travel agencies, and niche travel agencies.
Offline Travel Agency
Acknowledging the pioneers, the one that made it first on our list today is the kind of travel agency that existed way before we had the internet in our lives. Back in the day, clients who wanted to plan a vacation would do so in person. Customers needed to meet travel agents in person and sort their travel plans according to their requirements, budgets, and availability. However, with the emergence of technology and cheaper online options, these types of travel agencies have indeed lost their demand. 
There is now a new kind of travel agency called 'retail travel agency' within the subset of offline travel agencies. As the name suggests, they operate like retailers – they buy travel products from wholesale travel agencies and sell them directly to you. 
Retail travel agencies work closely with customers and bring tourism components like hotels, railways, airlines, etc., from service providers to customers. A retail travel agency's primary responsibilities include helping customers find the best deals in transportation, accommodation, insurance services, travel itineraries, foreign exchanges, etc.
Wholesale Travel Agency
The term 'wholesale travel agency' is self-explanatory. They work precisely like wholesalers but in tourism. These kinds of travel agencies buy tourism products in bulk from hoteliers, airlines, and transportation operations and sell them to retail travel agencies. Keep in mind that these travel agencies do not work directly with customers. 
Wholesale travel agencies play a vital role in the travel industry by being the middleman between principal service providers and retail travel agencies. Wholesale travel agencies are the real detail providers required for organising a trip. 
These travel agencies often create tour packages by putting all the best deals from principal service providers into a basket before selling them to retail travel agencies. These types of travel agencies work on a B2B business model. 
But do all wholesale travel agencies sell their products in a basket? No. The ones who only sell individual travel products are called 'consolidators'.
Online Travel Agency
Once the internet and online travel platforms came into the picture, online travel agencies, or OTAs, started rising in popularity. Online travel agencies soon became one of the most popular types of travel agencies because of their convenience and cheaper options. 
Online travel agencies, as their name suggests, sell travel products directly to clients depending on the client's needs on their websites. Due to their expertise and knowledge, consumers can easily book the most complex travel plans through online travel agencies. 
Owing to the emerging demand for online travel platforms, these types of travel agencies are highly flexible in evolving and moulding themselves according to their consumers' needs. This flexibility is what earned online travel agencies their outstanding success.
Business Travel Agency
Also known as travel management companies, business travel agencies work closely with corporate companies. These travel agencies focus on providing travel packages with the best discounts and perks customised to fit the company's travel policies. 
In simple terms, business travel agencies are responsible for the management of business trips for their customers. These travel agencies can be composed of either independent or in-house experts who handle the management, tracking, and arrangement of travel expenses for companies and corporate customers. 
Business travel agencies also come with a vast number of advantages. A few of these include the following:
Heavy discounts on trips:

Because travel agents usually book hotels and flights in bulk, this gives them the power to offer the best available rates on travel products.

Affordability:

Business travel agents can also be beneficial if a customer wants to save money and time.

Meets company's travel policy:

Business travel agencies design packages for corporate customers that fit into their travel policy.

Comprehensive services:

These types of travel agencies also provide benefits beyond booking flight tickets and hotel rooms. They also arrange visas, insurance, meetings, parking, events, etc.

Leisure Travel Agency
One of the fastest-growing types of travel agencies, leisure travel agencies mainly focus on attracting customers wanting to take a break from their daily busy lives. As the name suggests, these travel agencies are dedicated to providing their customers with memorable and relaxing 'leisure' time. 
Leisure travel agencies work on customising tour packages, arranging travel itineraries, booking hotels, and arranging local tours and activities based on their consumers' interests and budgets.
Because their sole motive is always to ensure their clients are having the best time, leisure travel agencies are more inclined to design packages based on the client's wants.
Niche Travel Agency
Due to the rise in experiential travel experience in recent years, niche travel agencies have also seen an emerging demand. These types of travel agencies usually work independently. They are responsible for offering particular travel products and packages customised to meet niche-interested clients' preferences. 
So, what is niche tourism? Niche tourism is all about customising tourism products to meet your personal needs. Some famous examples of niche tourism categories include agritourism, ecotourism, cultural tourism, cruise tourism, health and wellness tourism, etc. 
Start a Career in Tourism Today
Like any other business in the world, the travel industry is also highly focused on the preferences and interests of its customers. Be it a retail travel agency or a wholesale travel agency, the real goal has been and always will be to satisfy customers and give them the trip of their life.
COVID-19 has taught us one thing for sure – needs and demands are ever-changing. When talking about one of the fastest-growing industries in the world, there will always be a new 'type' evolving. We bet our list of the most popular types of travel agencies has given you an idea about all the kinds of businesses currently in the travel industry.
Lastly, we have good news if you wish to kick-start your career as a travel agent. Check out Pathfndr, an online platform which enables you to launch your own AI-powered website in just a couple of minutes, making Pathfndr one of your best new business associates.