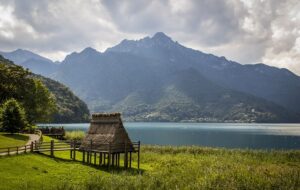 There has been an estimate that the market size of the tour operators industry will grow by 57.2% in the year 2022. The industry is continuously supported by eminent tour operators. As new players are emerging in the market, it is natural to expect further growth in the industry. The role of tour operator in the travel industry is quite major, especially in the post-pandemic era.
A tour operator is someone who assists travellers and offers various facilities such as creating itineraries, reserving hotel rooms, booking flight tickets, arranging exciting activities, bureau de change service, travel insurance and more. In this article, we will be discussing how tour operators are shaping up the travel industry and leading its consistent growth. 
Marketing a Tourist Destination
The major role of a tour operator is to promote a tourist destination in order to attract more tourists. By marketing all the top attractions of a place, a tour operator can showcase a tourist destination to potential customers and entice them to book their package. 
Plenty of times, a tour operator's social media accounts are a major factor in attracting a wide range of customers. For instance, a video of the scenic beaches of Andaman and Nicobar Islands or images of Sikkim when it turns into a snowy wonderland can make more people aware of the beauty of these places.
But that's not all. A tour operator often posts about their packages on their website. Most of the time, those packages are attached with information regarding various tourist spots, activities and local cuisines that a person can enjoy in that place; thus, raising more awareness about a tourist destination.
It is an important role of a tour operator to 'sell' a tourist destination to customers by highlighting its best parts so that more people can purchase their packages.
Bringing Revenue to Local Businesses
The standard of the services offered to consumers when they are travelling can have a significant impact on the overall quality of their journey. But it may not be possible for a tour operator to have all kinds of in-house services. In order to help the tourists tick off their bucket lists, a tour operator may reach out to businesses that provide those services that a tour operator may not offer.
Car rental is one such service that is often outsourced by a tour operator. This allows the tourists to not worry much about transportation as they know that their tour operator has got their vehicle arranged. 
Another such service outsourced is related to currency exchange. A tour operator may not offer direct assistance for bureau de change service but they have enough contacts to assist tourists with currency exchange. Similarly, a tour operator may have professional connections with top-rated hotels or restaurants where their customers can go and have a good time.
All in all, this is a major role of a tour operator – to bring more attention to the local businesses and help them generate revenue as well.
Introducing New Trends in the Market
Another popular role of a tour operator is to introduce new trends in the market and cause a shift in the tourism industry.
For example, in order to cope with the pandemic, many tour operators began offering packages for small and private groups that could easily be vetted for vaccine status and the chances of an outbreak could be minimised. Another such trend that was introduced in 2020 was related to virtual travel, allowing tourists to submerge themselves in an immersive tour – all online. This is how tour operators have consistently been coming up with new solutions to deal with unforeseen situations.
Tour operators in the industry have also made a transition to smartphones for carrying out travel processes. As almost every human on earth now owns a smartphone, it is only natural to cut down the phone calls and allow tourists to make their bookings, choose their accommodation option or reserve their car rental services with just a single click.
Supporting the Ground Services
Another important role of tour operator is to assist tourists in navigating their destination by providing them with transportation such as cars, buses and more.  It is an imminent part of travelling and is often included in tour packages offered by tour operators.
Tour operators also provide you with guides and interpreters so that you can easily deal with the language barrier that exists in a new place and enjoy an immersive vacation. Not to mention, having a local guide also allows tourists to go beyond the surface level and even discover some hidden gems.
Tour operators generally have close connections with either big transportation companies or have developed professional relationships with even independent cab drivers so that tourists don't have to face any hassle when it comes to finding transportation. In return, it also generates business for ground service providers and allows them to earn throughout the year. This is a top role of a tour operator.

Reducing the Workload of Authority
When it comes to managing travel documents and getting visas, the entire process can be quite a hassle, not only for tourists but for the authority as well. Especially, when it comes to travellers who have just entered the landscape of travel and tourism, the constant rounds of discussions and queries can be quite tiring. That's where a tour operator comes in.
Since a tour operator is an expert in their field, they know how to handle such tasks on behalf of the tourists and get things done smoothly. This is a major role of a tour operator. Be it getting a visa for tourists, reserving international properties or any such mundane but important tasks, a tour operator has a keen eye for detail and gets all the work done without any delays. 
Improving the Economy of the Region
If an economy is struggling, tourism may be able to help by bringing in much-needed visitors. It has been true, especially in the post-pandemic era of the planet. Opening doors to tourists has allowed the economies of various countries to recover faster. 
When tourists visit a country, they spend money on a variety of things like accommodation, restaurants, and entertainment, all of which contribute to the nation's overall economic health. Not to mention, they also spend money on local businesses, allowing the community of that region to spring back to its feet. This is a major role of a tour operator: to not only market the tourist destination but bring more people to new regions.
Promoting Sustainable Tourism
In recent years, extraordinary steps have been taken to lessen the damage that a trip causes to the natural environment. The trend of 'Green Travel' has taken the world by storm, making more and more tourists opt for it. 
A tour operator plays a major role in promoting sustainable tourism. They can provide environmentally responsible vacation packages as part of their efforts to fulfil their corporate social responsibility. But the role of tour operator doesn't end there.
A tour operator can also encourage their staff as well as tourists to undertake activities such as picking up rubbish and planting trees. This will ensure that you leave the tourist destination cleaner instead of damaging the flora and fauna of the region.
Final Thoughts 
Being a tour operator is certainly a creative and exciting profession. There is a significant role of tour operator in the travel industry. If you'd like to start working as a tour operator, then you must begin your journey by establishing an AI-powered website with Pathfndr. You can offer unique travel booking experiences to your customers with the help of Pathfndr.
Not to mention, the platform is driven by 15+ algorithms and features 40+ million mapped routes. It also offers a true plug-and-play experience along with comprehensive travel booking management tools. All in all, Pathfndr will make it an absolutely hassle-free affair for your customers to reserve their accommodation, activities, airport transfers and more.