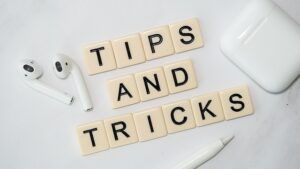 Be it a travel agency or any other business, hunting for new customers will never end. You might have even built a solid and loyal customer base, but attracting more customers is the only way to scale a business. So, how to attract more customers to a travel agency? We all know that the simple answer would be through marketing. But aren't you already in the marketing game? Of course, that is exactly how you have landed your first few customers, to begin with. 
Apart from the quality of your travel agency's services, the real success of your travel agency depends on your marketing strategy. Marketing sure can be confusing, complex, and, let's face it, extremely overwhelming. But we are here to help by bringing you the top 12 expert-recommended tips answering all your questions on 'how to attract customers to a travel agency'.
Tip#1 Create a User-Friendly and Engaging Website
With a rise in the demand for online businesses, the first thing that your customers are going to look out for is your website. Because a user-friendly website is easily accessible through any device, you will have users interacting with your website longer. And the longer the interaction period, the higher the chances of conversion. 
Along with your website being user-friendly, you also need to make sure that the website has a professional and attractive web design. Everything from the quality of images to the kinds of fonts will determine if your website can be trusted. Therefore, an appealing web design means more customers booking trips from your website.
Tip#2 Ensure that the Website is SEO Optimized
A discussion on 'how to attract more customers to a travel agency' remains incomplete without mentioning the superstar of marketing – search engine optimization (SEO). Search engines are the first thing that comes to our minds the moment we are uncertain about anything in our lives. There are millions of travel agency websites in the world. But which websites do you think people will first look into? The ones that land on the first page, of course. So, how do you make yours come up on the first page? The answer is search engine optimization or SEO. 
SEO is undeniably the real game changer in the world of online marketing. This is precisely why SEO should be your top priority while planning your marketing strategies. 
Tip#3 Create Blogs with Booking Interface 
One of the most popular tricks online travel agencies use is integrating a booking interface on their blog pages. Adding a booking section on blogs is like a cherry on top of SEO. This way, you can use the power of both SEO as well as landing pages.
To give a picture of how exactly it will work – imagine someone looking for a blog, let's say, 'things to do in Switzerland'. Thanks to SEO, your blog would appear on the search engine's first page. Now because you also have a booking interface with the blog, the visitor will also have the option to check out tickets to Switzerland on the same website.  
Tip#4 Prioritize Your Social Media Presence
With the advent of social media in the marketing sphere, a strong social media presence is one of the only fool-proof ways to increase brand value. If used wisely and creatively, social media can be the key to a successful business. Use your travel agency's social media page to continuously showcase all the unique features, discounts, and promotions offered by your travel agency. 
The only prerequisite for a social media presence is consistency. Constantly update your social media feed with travel-related images and videos. Use designing tools like Canva to create interactive and eye-pleasing posts. Also, do make sure to engage with people. Follow these steps and watch people talking and recommending your travel agency in no time.
Tip#5 Invest in Influencer Marketing 
A current buzzword, 'influencer marketing', has been having tremendous 'influence' in marketing. So, what is influencer marketing? In simple terms, influencer marketing is a kind of social media marketing strategy where a brand collaborates with a social media influencer. 
How does that help? Influencers are people with significant followers who admire and trust their content. When an influencer creates content featuring a brand, their followers build a system of familiarity and trust towards the brand. 
For your travel agency, look out for local, popular travel influencers with decent engagement on their profile. You can either strike a deal with them with an incentive for a featured post or even sponsor a trip. The influencer, in turn, will feature your travel agency in all their posts related to the trip.  
Tip#6 Launch a Referral Program
Word of mouth is one of the most inexpensive yet effective ways to reach a wider audience. No matter how popular the influencers are, it is always our acquaintances that we end up trusting more. This makes referral programs a brilliant way to attract more customers to your travel agency. 
Start a referral program where you ask your previous customers to recommend your travel agency to their family and friends. In turn, offer them an incentive or coupons as a reward to make them stay motivated. You can also add a special discount for your client's friend after a successful booking.

Tip#7 Don't Forget Email Marketing
An old gem of online selling platforms, the power of email marketing remains indomitable. The use of emails in your marketing strategies contribute hugely towards lead generation, building trust and familiarity, and brand value awareness. This marketing strategy helps customers stay engaged with your travel agency in between bookings.
Email marketing can also help ensure that your travel agency is always on your newsletter subscribers' minds. All you have to do is get creative, show that you care, check up on your subscribers, and keep updating them about fresh deals. 
Tip#8 Offer Remarkable Service
No matter how good your advertisement is, good service is the only way you can have your customers keep coming back to your travel agency. Research and understand your customer base, and personalize your services in ways your customers will not find elsewhere. 
Referral programs with satisfactory service guarantee new customers flocking to your travel agency. 
Tip#9 Partner Up With Local Businesses
As a business owner, you must already know that partners and good contacts are two of the essential needs for a successful business. The same goes for travel agencies. If you want to have your travel agency familiarized to make sure you are known locally, partner up with other local service providers. Whether it is a grocery store, cafe, or garment shop, partnering with local businesses helps spread the word to a wider local audience. 
Tip#10 Upsell Travel Products
Upselling is an excellent sales technique by which you can make your customer add an additional product before checking out. Upselling will help your travel agency earn a little extra and portray your travel agency's seriousness and dedication in prioritizing a smooth travel experience. This will, in turn, make your existing customers want to keep coming back for every other trip.
Tip#11 Retarget Old Customers
Sure, marketing tricks will have new customers come to your website, but what happens when they go back without any bookings? Retargeting them is your answer. Using retargeting adverts, you can keep reminding those users to complete their bookings. To make retargeting successful, you can also offer them small discounts as a motivation to come back to complete their purchase.
Tip#12 Empower Staff Members
Last but not least, remember to take good care of your staff members. The reason for your travel agency's success so far is the ones working hard for your agency. A motivated, cared, and happy staff can do much more than just work for your travel agency. They will care for and nurture your company in ways that will ensure the success of your travel agency. 
Involve them in every step of the journey, and always say yes to helping them grow and learn. Your travel agency will surely be ready to face the world as a family and do some serious conversions in no time.
Final Words
We hope our elaborate list of tips has answered your questions regarding 'how to attract customers to a travel agency' and has sparked new marketing ideas in you. But before you go, remember that the real secret to becoming a successful travel agent is not through social media or a good SEO score. But through hard work, determination, and perseverance. Because running a business is like a roller coaster, there will always be inevitable ups and downs. All you ever need to do is give your best and prioritize your customers' satisfaction. 
If by any chance you are panicking about not having your travel agency's website after reading our tips on 'How to attract customers to a travel agency', Pathfndr is here to help. Pathfinder empowers you to launch your personal AI-powered website in just a few minutes.