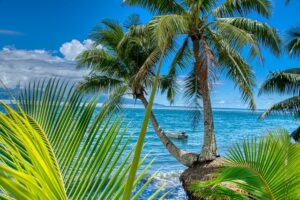 With the road bustling with cars, hotel rooms packed with laughter and restaurants filled with the aromas of flavourful dishes, the peak season can infuse a new-found energy in the tourism industry. Though the peak season can be as hectic as it is exhilarating. Therefore, this article will expand on a few tips for travel agents so that they can better prepare themselves for the peak season and the frenzy it brings.
With the surge in tourism, organisation and keeping a tab on every operation can be quite a hassle for travel agents. On top of that, the chances of committing human errors increase exponentially. Let's take a look at tips for travel agents to deal with all the hecticness of peak season. 
Make sure that all the itineraries and services are updated
During the peak season, plenty of tourists start querying about the itineraries and services available with a travel agent. Here is one of the best tips for travel agents. It'd be better to assess your services and itineraries beforehand in order to avoid the last-minute hassle. Make sure that all the guidelines as well as terms and conditions are updated on your website. Moreover, you can take advantage of your social media accounts in order to keep the customers updated.
Keep up with last-minute bookings
When such a high number of customers are engaging with your products and services, it is natural that things won't go as smoothly. Especially when it comes to the tourism industry, last-minute reservations or cancellations are inevitable. Here is one of the tips for travel agents to deal with such issues.
First of all, make sure that your cancellation policy is clearly laid down on your website and conveyed to your targeted audience. Other than that, keep tabs on the alterations made by customers by either expanding your staff or investing in digital software. 
Reach out to your customers via digital marketing
The world has shrunk, thanks to the presence of the internet. However, it has also caused a surge in competition among various players in the industry, with each one trying to grab the attention of their potential customers.  And you cannot afford to fall behind.
One of the best tips for travel agents during the peak season is to reach out to your audience via digital marketing. Assess how your audience interacts with you and start with targeting those mediums. You can use your social media accounts to feature the packages or upload them on your website. Also, you can communicate with your audience via emails as well, updating them on all your latest offerings. 
The peak season offers a great opportunity to revise your marketing plan so that you can establish a foothold wherever your most driven customers congregate.
Shift your base to smartphones 
One of the best tips for travel agents is to leverage technology in order to provide adaptability to customers. About 59.4% of web traffic comes from smartphones. As almost everyone is using a smartphone nowadays, it is natural for them to complete most of their tasks via their smartphones. First of all, make sure that your website is fully compatible with smartphones. Other than that, building apps can help your customers to complete the entire process of booking their package within a few minutes.
Constantly ask for feedback
Asking for feedback is counted among the top tips for travel agents. You should always be soliciting feedback from customers, but this is especially important during peak travel times. When there are high chances of committing mistakes, keeping a track of how your customers feel will guide you in the right direction. You can either email the survey form or add it to your website and urge the travellers to rate your service. In fact, at the conclusion of each trip, you should have your evaluation forms ready to hand out to the appropriate parties. 
Evaluate the market 
One of the most important tips for travel agents is to keep an eye on the rapid changes that happen in the industry during the peak season. You can take a look at your competitors and observe the kind of posts they are making on their social media accounts as well as the new methods they are implementing to lure customers. It can help you feel inspired and generate new ideas to expand your business.
Give exciting offers to your customers 
While peak season is a time period during which you can generate a high level of revenue, it doesn't have to be at the cost of your customer. Since the demand for packages and other travel-related services turns higher during the peak season, you can afford to give out discounts and offers to your customers. Moreover, you can start various contests and giveaways during this period to make more people aware of your business.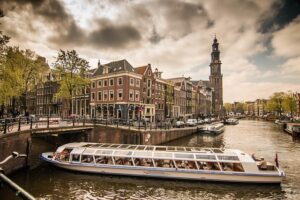 Starting advertising early on
Here is one of the most popular tips for travel agents. It is crucial to design your advertising strategy in advance and get it off the ground as quickly as possible in order to ensure a successful busy season. It's up to you to decide whether you'd like to opt for a more traditional form of advertising, such as on television, or go for modern advertising methods including Google ads and social media ads. The advertising strategy should be targeted at the right audience, and you should be the first thought in a tourist's head when it comes to booking packages.
Target niche market segments 
While most travel agents are busy offering leisure holiday packages to their customers, here is one of the most exciting tips for travel agents. You should expand your offerings, also targeting niche market sections. It will put your business on the radar of offbeat travellers who may not be able to find their preferred packages during the peak season. Whether you choose to organise rafting in the Ganges, trekking in the Himalayas or scuba diving in the Arabian Sea, make sure that you have complete knowledge of the subject. 
Automate the operations to generate more revenue
You can reduce human labour by automating most of the mundane operations. This way, you can also increase your revenue by reducing the cost spent on hiring staff. Travel agencies, which typically have thin profit margins, are able to accomplish more with fewer resources as a result of this, which frees up more time and energy for marketing and advertising their services.
Keep the list of local businesses handy
If you are a travel agent who works with local businesses, then make sure that you have a list ready. Also, stay in touch with them to ensure that you and they are on the same page. In order to avoid any last-minute hassle or conflicts with your customers, you can also choose to sign a contract with various local businesses.
Invest in a tour operator booking software
Here is one of the most worthwhile tips for travel agents. You can further reduce the hassle of managing the operations during the peak season by investing in excellent booking software. Allow your customers to book their flights, accommodation or activities seamlessly. Moreover, streamline the entire process by opting for an efficient online booking solution. An effective booking software will also help you with accommodating any changes or cancellations that may occur at the last minute.
The peak season offers a wonderful time for every firm and individual working in the tourism industry to be back in business. However, with a surge in demand, travel agents may find themselves short of resources. That's why it is important for you to invest your time and money in the right platforms to take complete advantage of the peak season. Also, the abovementioned tips for travel agents can help you deal with peak season in a better way and generate more profits.
Pathfndr is one such platform that allows travel agents to launch a powerful AI website that can reduce their work to half. Offering a plug-and-play experience, Pathfndr offers comprehensive travel booking management tools that not only simplify your travel operations but also eliminate complicated bookkeeping. Pathfndr also creates a seamless booking pathway, allowing your customers to reserve their hotel rooms, flights, airport transfers as well as multiple activities within a few minutes.