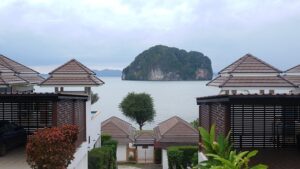 While dealing with the proposition of 'how to get organic leads', you have to keep in mind that generating organic leads for one's travel business is not as easy as it may sound. But when you get the hang of it, it would most certainly help your business to grow at a rapid pace.
In this Pathfndr article, we will share a few points that will boost your chances of getting those all-important organic leads for the growth of your travel agency. Once you learn how to combine your effort and hard work with these, you will see firsthand the expansion of your operations.
In order to make the best use of your organic leads, you would need to separate lead-generation techniques for each individual phase of your travel business marketing. Another critical task will be to keep your organic leads interested in what you are doing by consistently making efforts at evolving your marketing strategies. The first thing that should come into your mind is how well you can present your travel business ideas to potential clients.
This is the first point where your future leads will get to know about the services that you will be offering them. Even if you are giving out your services at amazing prices to buyers, none of that will matter if your agency is not known by a large public base. Having a wider pool of leads will give your company that spring to propel it forward at a much faster rate.    
How to Get Organic Leads: Some Strategies that Aid in Lead Generation
In simple terms, lead generation is the exercise of attracting and then keeping hold of potential customers for the services that your business is selling in the market. The better you are at keeping the leads on board, the more successful you will become in your respective business. In the travel and tourism sector as well, lead generation is an integral part of the growth of any travel-related business.
When someone is starting out in the travel sector, it usually takes time to comprehend the dynamics that go into the building up of a solid lead generation strategy. We have done our bit of research and have put together five ways by which you can scale up a lead generation for your travel operator business.
By Engaging Directly
The first rule in sound lead generation is to go after potential leads directly. This is a time-and-tested technique and proves every time that one-on-one interaction is still the best way to pull in clients. When you approach a lead directly, you show them your existence first-hand. In the present digital age, online portals or websites are the best bets to catch the attention of probable leads.
People spend a lot of time each day with their digital devices, be they computers or smartphones. What is known as 'screen time' is on the rise at an exponential pace. Seeing as the amount of time most of the general populace is only going to go up, setting up a classy website will most definitely generate a healthy number of leads for your travel business. 
If you add travel to the picture, you get equipped with yet one more excellent tool to reach out to new leads. Travel agents are that breed of all-weather foot soldiers who reserve the potential to initiate dialogue with leads directly, either through meetings or through various social media platforms.
Utilise the Potential of Online Service Provider LinkedIn
LinkedIn has emerged as a very suitable tool to reach out to a broad customer chain. Anyone with the experience of using LinkedIn's platform to get hold of leads will tell you how effective it really is. LinkedIn will allow you to make connections with an array of industry bigwigs, thus allowing you to give rise to fantastic business opportunities.
These will in turn aid you to upscale your travel business to heights not reached before. While you are working on your LinkedIn profile, remember to set your eyes on the people who you believe will change the playing field of your travel business. Always try to engage with the members of your target audience, and keep posting content that would catch their attention. Once you are able to get into their zone, you will witness communication from their side.
This will be the start of something vital for the expansion of your business. From your end, keep the services that you are putting on display on the LinkedIn platform, relevant to the demands and needs of your foreseeable leads. As someone who is heading a travel and tourism company, you should keep an adequate amount of time and energy aside to train the travel agents working for you. These agents would then use their newfound expertise to use LinkedIn and generate fresh leads for the company.

Get Referrals from Clients you have Already Roped In
One of the best means to get new organic leads is through customer referrals. If one of your customers is elated with the travel experience you have provided them, chances are huge that they would tell someone else about the same.
The travel agency should keep following up on their current crop of clients' feedback about their services. Once you are sure that a particular client is genuinely happy with what you have offered to them, you can request them to share their experiences about travelling with your company with their friends and family, and also write a great review for your company on the agency's website.
The moment someone has actually travelled with you and vouched for your quality, people in close association with them naturally follow suit and come to you. People-to-people referral works wonders in transferring the notion that your travel agency is genuinely good and takes care of a customer's needs seriously.
Keep a Sales Funnel Active at All Times
Next in our list of 'how to get organic leads' is the importance of creating a sales funnel. In order to make your travel business noticed, you will need the support of a solid promotional plan. A robust promotional strategy gets your company in front of the maximum number of potential leads. Among the many avenues you can utilise to promote your travel brand, you can use social media platforms, industrial or trade fairs, print adverts, pay-per-click infomercials, client referrals, and the like.
But before all of that, you will be tasked with the identification of the target audience you would like to go after. This is where customer relationship management software (CRM) takes centre stage. This all-important software is built to first track down potential leads and then keep a tab on all of them for the foreseeable future.
Once you have information about all your targets stored in one spot, it becomes easy to get back to them from time to time. After that, you should make it a point to increase the number of positive touch points between your company and the consumers. This goes hand in hand with increasing the visibility of your travel brand.
Reach Out to Clients Via Social Media and Utilise Email Newsletters
Once your travel agents come in direct contact with potential clients, it will be the right moment to invest in that relationship. After your company has been able to establish contact with would-be clients, the next sensible step will be to ensure a strong communication channel is established between the two. On that front, sending email newsletters is arguably the best option that a travel business owner has at their disposal.
Along with social media platforms, email newsletters have the power and efficacy to hold onto the interest of the leads you have your eyes set on. Even more than social media platforms, most people check their emails first thing when they sit for work in the morning. So, sending out catchy email newsletters will have a very big chance of getting noticed by potential leads.
Explore More Options with Pathfndr
With that, we come to the end of our discussion about 'how to get organic leads'. The process of lead generation is a long and arduous job that flourishes only if you constantly innovate and work hard on your strategic networks. Putting in place a robust customer relationship management software can go to great lengths in streamlining the whole lead generation process, and give you effective means to expand your travel business.
There is no single most effective way of generating an organic lead. As the owner of a people-centric business, you will do good by having a keen eye for customer behaviour and the psychology of the user. Understanding the trends of the market and where the industry is heading in the future, will also give you enough steam to go after those valuable leads.
In the meantime, make sure you explore more interesting travel-related articles on the Pathfndr website. You may also take a look at Pathfndr's fully automated and AI-powered travel operating system that is helping thousands of travel business owners upgrade their travel websites.