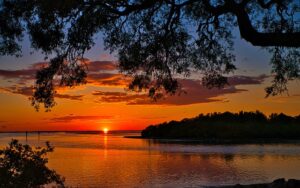 Of all the travel and tourism trends that have caught up lately, book now, pay later remains a hot plate of abundance for travel enthusiasts. A part of the ever-growing and innovative BNPL or buy now pay later industry, book now, pay later has been one of the most preferred payment modes that new-age travelers are choosing. And rightly so, as it brings the exciting benefit of deferring the cost of travel to a later period to make travel easy. 
While travelers find it easy to use it as a convenient payment mode, the technique has also worked up in favor of travel businesses in many ways. We will delve into how it has quite changed the tourism landscape for travel operators. But before that, let's take a quick look at what comprises the book now, pay later technique for an inclusive understanding of its assistance for the travel industry.
What is Book Now Pay Later?
Book now pay later is one of the fastest expanding systems of digital travel payment today. Fast becoming a mainstream online payment method for travel bookings, it provides travelers a great convenience of payment allowing them to pay for their tour in parts over an agreed duration via installments. 
Under the BNPL mechanism, the payment method also makes immediate payment of the complete booking cost to the travel operator, thus keeping no lag time. It does so all the while enabling deferred payment for customers, and is thus a winning payment arrangement for both buyer and seller in terms of monetary load. As more and more travel operators are including the book now, pay later technique in their travel booking processes, the payment method is only expected to expand its reach.
The book now, pay later technique is thus helping travel operators big time in enabling travel businesses in various ways. Let's find out how!
How Is The Book Now Pay Later Payment Method Helping Travel Operators?
Empowering customers and adding flexibility to their overall travel plans, the book now, pay later payment method is bringing in a helping hand for travel operators in the following ways.
Increased Conversion Rate From Travel Enthusiasts To Customers
The book now, pay later method is fast changing the spending habits of customers, typically in the travel industry. The overall flexibility that it adds to the payment option makes it highly likable for many.
Often when making travel plans, travel enthusiasts check through multiple touring options from various travel operators. While the features and facilities that these operators provide make a lot of difference, all of it ultimately boils down to the payment requirement for the user as natural economic instincts of people suggest them to go with the lowest cost payability.
Not to mention, affordability remains on top of one's travel plans. And what can better inspire a user to buy a travel package or make a booking with a travel operator than a booking cost easily divided into small bits of installments payable over the time!
Travel operators that offer the book now, pay later payment methods are largely observing the increased conversion rates of users to customers on their booking platforms. Enabling customers to pay their trip cost, whether it is tour booking, accommodation booking or travel ticket booking, the book now, pay later technique provides just the right financing avenue for managing one's travel plans without burdening their finances. 
It also promotes travel bookings for trip enthusiasts who are traveling on a budget and looking for a useful financing avenue for eased funding. Mostly, these aspirants who are in the fringes of decision making regarding their trip bookings, are more likely to book their upcoming trips through the BNPL method that breaks their cost efficiently for deferred payment.
Increased Direct Bookings Through BNPL Option 
One of the most interesting and useful benefits of the book now, pay later technique for travel operators is that it allows them to complete direct bookings. This eliminates the need to deal with any third party for the purpose of making bookings. The booking amount is directly received by the tour operators in their accounts shortly after these bookings are made. 
The direct booking method is not only cost saving but also creates business goodwill in the long run. The benefits of direct booking are thus two-fold, wherein it eliminates the need to pay any commission to a third party and also helps maintain good customer relations. The customer simply needs to choose the BNPL method of payment on the tour operator's booking portal and complete their next trip with an easy direct booking through the operator.
An Improvement In The Average Order Value 
The Average Order Value or AOV simply refers to the average spend that a customer has made with the travel operator. It can simply be determined by dividing the total business revenue with the total bookings made by the operator on an annual basis. AOV is an important metric that businesses use to gain insights related to their pricing and various digital marketing strategies. An increase in the AOV can be a beneficial leverage for businesses in the travel industry that are still recovering from the impacts of the pandemic. An increased AOV indicates an accurate revenue growth margin per order basis and thus also helps strategise business growth plans of the travel operator.
Under the book now, pay later technique, the travel operators end up receiving the booking amount at a go from their payment partners even if the customers pay for their travel costs in installments. 
Here's a good example to understand the impact of book now, pay later on the revenue and AOV of the business. If the travel operator makes bulk bookings of their packages towards the end of the year with a majority of them made through the book now, pay later technique, the customer is facilitated with a deferred payment mechanism that they can carry on for the next year. 
However, the travel operator receives the entire booking amount shortly, which adds to their annual business revenue. This thus increases the Average Order Value of the operator, allowing for a better growth assessment on an year-on-year basis.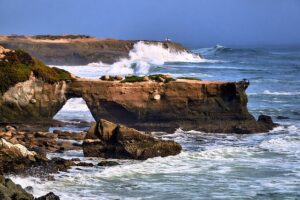 Reduced Rate of Checkout Abandonment
As travel enthusiasts are always on the lookout for the best deals on package bookings, they often browse through various travel booking platforms more as an exploration of the available offers in the market than the final buy. This also leads to adding various booking products to the cart, which are abandoned once they move to other operators. Statistically, the cart abandonment rates in the travel sector is one of highest in the global e-commerce industry.
Many platform visitors may also be in the stages of exploration and just window shopping for the best travel options. However, the travel pricing and ease of payment often serves as the last nudge they need for making the final purchase. And what better way to do this than offering the book now, pay later method of payment. 
A payment technique that allows them to break down the cost of small bookings and defer the payment to a later date often intrigues a trial even if the users may not be in the last stages of booking. 
Improved Customer Experience 
The book now, pay later method adds flexibility to the overall travel booking payment requirements that a customer would need to meet. In place of a lump sum payment requirement that conventional payment techniques require, they can now divide the booking price into small fragments payable over a suitable term. 
This lifts the financial load off them and allows them to manage their travel expenses well. Travelers can then better manage their finances, all the while affordably taking trips they had long planned. An increased bandwidth of travel experiences in turn helps travel operators make higher bookings. 
In perspective, the deferred payment technique is not only aiding travel businesses to increase their sales but also uplifting the entire travel industry. Quite literally, it is proving to be a gamechanger for the industry by bridging the financial gap, one of the most crucial roadblocks to a flourishing travel and tourism culture.
An Expanded Base Of Customers 
Combined with an increased customer retention, better booking turnouts, low cart abandonments, travel operators are naturally also seeing an expansion in their customer base. If the pandemic-induced travel gap is sidelined, a comparative study of total year-on-year customer growth before and after the roll-in of the book now, pay later technique reveals a remarkable increase in the overall customer base for the travel industry.
One can easily correlate this with individual customer base growth of travel operators as well, thus keeping the scope of high revenue generation and overall business growth open.
Conclusion 
While these are quite some crucial benefits the book now, pay later mechanism offers, a travel operator needs to also ensure the visibility of this option on their booking platform. It is thus crucial to integrate a system that enables easy reflection of the BNPL payment method. If you have newly integrated it in your travel website's payment system, you also need to make your customers and target audience aware of this availability for them to choose it as their preferred payment mode.
Hosting your travel website on Pathfndr makes all of it an easy feat to complete. The well-integrated payment mechanism on the platform can allow for convenient selection of the book now, pay later option. Advertising your new integrations also becomes simplified with a host of templatized content available for use so you can maximize your business potential.
Wait no more to explore all that Pathfndr has to offer and how you can leverage the platform for book now, pay later technique integration and expansion.