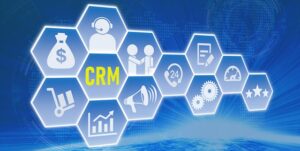 Customers are the spine of any business, including travel consultants and travel agencies. With the proper use of suitable technologies, travel businesses can attain the next level of growth by fostering happy customers. Travel CRM systems significantly perk up customer holding. 
Travel Agency CRM is software that allows you to smoothen various operations such as advertising their services, planning business strategies and getting leads. 
Whether you already know about Travel CRM or not, this article is all you need to learn more about Travel Agency CRM, why you need it and how you can choose one for your travel business. 
What is a Travel Agency CRM?
Customer Relationship Management or CRM is software that helps manage and analyze customer data. Businesses use CRM systems to modernize and enhance their workflow and customer service. That results in better sales and customer engagement. 
Travel Agency CRM is not just a  platform, it is more like a tactical tool that aims to optimize productivity, returns, and customer satisfaction. It goes all-out to streamline the everyday duties of travel agents or agencies. 
Travel CRMs are of two types:
B2B Travel CRM (Business to Business):
It is suitable for travel companies working with other travel agents, resellers, and partners. It is designed particularly for B2B communications and updates.
B2C Travel CRM (Business to Customer):
This software is ideal for travel companies working with individual travelers instead of other companies or agencies. The system makes sure to send notifications to travelers during their trips, making the process more convenient. 
Do You Need a Travel Agency CRM?
So you are aware of the Travel CRM but still doubting if you need it for your Travel business or not. Let us help you with that.
If you are fed up with running your business with heaps of papers on your work desk, plunging into emails and remembering your client details, and managing customer relationships, you need to give it a thought. 
In today's technology-driven world, you don't need to suffer your business because of these old habits. You must aim to offer an enchanting travel experience to your travelers, make them appreciate your amenities, and keep them coming back. Travel Agency CRM works like a magical formula to make your daily work more efficient. 
Here are the most significant factors to make you realize that you need a travel CRM for your travel business.
Manage the Customer Base
The better you know your customers, the more suitable amenities you can provide them. Ultimately, it contributes to building greater customer relationships and increased customer loyalty. A CRM system saves and arranges everything such as client information, travel particulars, requirements, and any errand that you need to accomplish. 
Identify Your Customers for Focused Marketing
With Travel Agency CRM you can get into your client database to identify what type of customers you have, their likes and dislikes, how often they travel, etc. You can simply segment these details for marketing purposes. Customize the emails using user-based recommendations. You can expand your offerings accordingly, take appropriate decisions and discover better sales opportunities with this information. 
Perfect Task Manager
Suppose, you have to arrange a trip for your customers. You need to book hotels and meals, collect the deposit, do paperwork and make all the payments. All of these activities can be quite hectic. 
Here CRM works as a task manager for you. It will prompt you about all such pending tasks, demonstrating them in a simple pipeline view. It will help you remember and prioritize all tasks you need to complete and manage your time efficiently. 
Record and Evaluate your Performance
CRM system allows you to see the progress of your travel business including the sales you have made in a  particular period, the number of reservations you did and your profit as well as losses.  The software provides you with a glance at the performance evaluation of your business. It offers a  better awareness of your business in real-time so that you can make a customized strategy to meet your particular business goals. 
Effortless and Efficient Workflow
Suppose you have to make some last-minute changes because the client's flight has been delayed or due to any other reason. How would you know the flight details or other information as the booking was done months ago? You may have to spend hours to find the required information.
Travel Agency CRM allows you to get this information with a  few clicks.  You just need to type that client's name to find their travel-related details. This is how it streamlines the workflow effortlessly, allowing you to deliver excellent service to your customers. Moreover, it also eliminates the risk of terrible human faults.
Accelerate Effective Communication
Undoubtedly you have to send numerous emails to greet your clients, share flight information or remind them about their pending payments. This process eats up a lot of time. 
Say goodbye to tasteless and boring emails and accelerate this process by incorporating Travel  Agency CRM software. Just design a template for your schedules, journeys, bookings, packages, and emails with your company's branding and customize your communication with customers.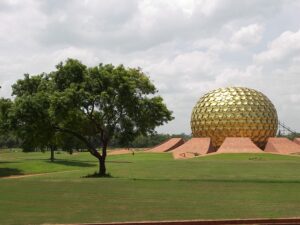 How to Choose a Travel Agency CRM?
A well-brought-up Travel CRM should be focused on helping you with booking management, email management, lead management, voucher management, itinerary management, invoice management, and marketing automation. Moreover, choosing a tailored Travel CRM can be difficult if you don't have the expertise. Therefore, pay attention to these aspects while opting for a CRM.
On top of that, you should look for the below-mentioned characteristics while choosing a Travel CRM for your company:
Simple and User-friendly
Make sure the software has a simple and easy-to-use interface so that you and your employees can use it without any hassle. The CRM you pick for your travel business must be dynamic and insightful.
Features and Pricing
Invest some time to make sure that the price you are paying for the CRM consists of all essential features. Do not go for cheaper ones that don't serve their purpose well and also do not just assume that expensive ones will be better. Investigate the hidden charges and compare different CRMs available in the market.
Applicability
As we mentioned above, there are two types of Travel Agency CRMs. Before opting for one, make sure it applies to your particular business needs and responsibilities that you have to accomplish. 
Control Panel/Dashboard
The dashboard shows a quick picture of your business. You can effortlessly check the status of each inquiry, booking, and quotation and get into the notifications and duties that need to be accomplished. Allocate certain tasks to your staff and watch live statistics of sales. 
Client Profiling
As we discussed earlier, the more you know about your clients, the better travel experience you can deliver to them. Here the client profiling feature comes in quite handy to expand and retain your customer base. You can simply check the client's profile to distinguish their particular travel necessities, favorites, and special requests. 
Compatibility
Make sure the Travel CRM you are choosing makes your life easier, not further complex. For that, it should be compatible with all your existing systems and upcoming expansion plans. Rationalize your work processes and streamline your payments choosing the best CRM software for your business. 
Centralization
A well-centralized Travel Agency CRM platform fetches all your inquiries, confirmations, bookings, operations, and bookings in one place. Centralization ensures an efficient workflow and all team members have access to the same data enhancing communication and cooperation.  
Free Trial
Most Travel CRM Software offers free trials so that you can check the usability before you make a purchase. So consider getting a  free trial and see how useful it could be for your travel business. After the trial, you can also ask for some customized features they could offer. 
Conclusion
To deliver the best traveling experience to your customers, you need to know and understand them better. Implementing the right tools and technologies such as CRM systems can help you gain elaborate details about your customers, offer the best service to them and generate more quality leads. 
A reliable Travel Agency CRM not just boosts your sales but also builds incredible customer relationships that would help you retain your customers. Choose wisely, considering all the above-enlisted characteristics to avoid future inconveniences and remarkable outcomes. 
You can also invest in Pathfndr and launch your AI-powered website. This platform offers comprehensive travel booking management tools that can help you streamline all the processes and eliminate complicated bookkeeping.