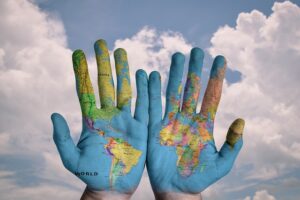 As the travel and tourism industry regains its growth momentum, the conversion rate of travel enthusiasts to customers remains pretty high. And existing customers are of course looking out for better travel and tourism options. While the travel industry is placed on the hot seat of growth, restrategizing on the various distribution channels that a travel operator utilizes cannot be better timed than at the present.
In the ever-evolving travel and tourism industry, the effective distribution channels keep evolving too, with newer and better options providing opportunities for travel booking maximization. It thus becomes crucial to be aware of some best distribution channels that a travel and tourism operator can utilize for booking and revenue maximization. But before that, here's a quick look at what these channels comprise and the stages they may be placed in for a better strategizing and channel selection.
The Scope Of Travel And Tourism Distribution Channels
With travelers becoming more demanding and savvy, getting bookings on a large scale has become trickier than ever as they often seek customization. While the quality of travel services is irreplaceable in the overall booking success, visibility of the right travel options at the right time contributes equally crucially. And it largely depends on the distribution channels a travel operator has selected. 
Travel distribution channels can simply be defined as links in the supply chain of a travel operator that help advertise the services to the industry target audience. A distribution channel is often the link between a travel operator and their customer, leading to the booking of travel services and the conversion of travel aspirants to customers. These channels can be broadly categorized under the following two types.
Direct channels for travel product and service distribution

Indirect channels for travel product and service distribution
Direct channels of distribution often result  in cost-effective bookings while indirect channels can bring in customers from the farthest and most inaccessible points of distribution. With their share of pros and cons, both types of distribution channels can be crucial for travel booking maximization for a travel operator. For the convenience of choice, these channels can also be categorized as online and offline methods for travel product and service distribution. Let's check out 7 of the most popular channels of distribution in the travel industry.
Top 7 Distribution Channels For Travel Bookings Maximization
Business Website 
A business website is the most popular and one of the most efficient distribution channels that a travel business can monetize on. A travel operator's official website can be the digital face of the business and is a great place to portray brand value. Depending on its overall marketing and advertising efforts, the business website can also receive organic traffic with a wide base of potential customers. 
It is also a great place to convey marketing messages inherent to the travel provider that can be easily tailored per upcoming travel trends for a customized customer experience. It also helps enhance the overall visibility of the business's travel services that provide detailed insights to aspiring travelers for the required travel bookings.
Today, the increased digital exposure has led aspiring travelers to start their searches online. Thus, a well-strategized travel website with the right SEO and marketing techniques in place kind of provides a great exposure for visitor conversion, leading to maximized travel bookings and can be one of the best distribution channels to go for.
Online Travel Agencies (OTA) 
Today's travel booking has earned a ubiquitous dependency on Online Travel Agencies due to their widespread reach across global target audiences in the industry. OTAs have thus become an integral part when it comes to travel bookings and can significantly leverage a travel operator's products and services, guiding it to easy booking maximization. No wonder, it is among the top distribution channels to opt for today and earn travel bookings for any tour operator.
Travel businesses can leverage these OTAs  to list their products and services for bookings to reach out to a wide customer segment across geographical boundaries. Travel businesses can choose either outbound OTAs or inbound OTAs for the purpose. Reaching out to OTAs that list these operators on their sites for booking would be an outbound initiative. 
Alternatively, an inbound OTA as a distribution channel would be the one which reaches out to the travel operator to leverage the latter's prominence in say locational advantage or exclusive travel services. OTAs can also be selected as suitable distribution channels based on the destinations or verticals they reach out to such as properties, adventure sports, water sports, corporate travelers, etc.
Metasearch Engines
Through the length and breadth of the supply chain that tour operators can access, metasearch engines are pretty effective in travel booking maximization. These engines uplevel the digital reach that OTAs provide to travel operators. One of the most effective metrics that leads to higher bookings from metasearch engines is the availability of rate parity. 
These engines retrieve crucial information from various OTAs along with several other selling channels and present products and services based on aggregated results for optimal value to customers. They also allow for easy comparison of various travel elements, thus also assisting with customer satisfaction.
A travel business can thus leverage these metasearch engines as useful distribution channels for booking maximization with the following things in place.
Match the pricing listed on these engines with that on your website.

The cost per click payable for these listings must be balanced out with the level of competitiveness it provides as against other OTAs.

A metasearch engine listing can be fruitful if the engine's goals and type of audience aligns with bookings received as per the cost incurred.
Some standout benefits that make these metasearch engines useful include easy to search information, simplified booking processes, and an enhanced overall user experience.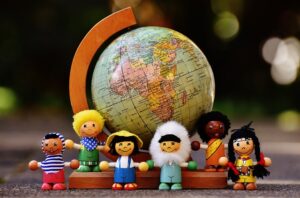 Other Tour Operators And Activity Providers 
Cross-selling your travel products and services in partnerships with other tour operators and activity providers is another way to maximize the bookings received. Bookings so received are not only mutually beneficial for these travel partners but also provide enhanced value to travel customers, thus reaping benefits through customer satisfaction. 
Travel operators can pass on excessive bookings to their partner providers from customers that they receive. Alternatively, they can also connect with the seller partners for any specific travel products or services that their customers demand for a more customized travel experience. 
Cross-selling travel operators can thus be one of the best distribution channels to tap targeted customers across the industry. As these partnerships can easily span across various destinations, it can also provide a locational advantage to a great deal in upselling the right travel bookings to customers seeking them.
GDS Or Global Distribution System
The Global Distribution System or GDS is a crucial link in the industry supply chain that helps bring in bookings from travel aspirants internationally. This worldwide network of travel suppliers and bookers allows for easy communication between the two for a right service value strike-up as and when needed. Online booking engines and individual travel agents utilize the travel data and price information available on a GDS to enable booking transactions that are automated. 
It is one of the crucial distribution channels that connects travel operators with their targeted customer base with ease. The real-time availability of pricing and other travel information makes these systems pretty effective too. A travel operator can always leverage their business visibility and attractiveness by obtaining a listing on popular Global Distribution Systems and setting competitive prices as against similar products and services to receive high travel bookings.
When utilizing GDS as a distribution channel, make sure to assess the cost of listing on these platforms as against the returns they provide. It is a more effective channel for travel providers operating in the accommodation vertical.
Social Media 
The power of social media for bringing in high travel business visibility cannot be underestimated. With social media fast becoming one of the most effective tools for digital marketing, travel operators can reliably use popular social media platforms to reach out to their targeted customer base. 
As these are platforms that allow a wide scope for brand value representation with utmost creativity, getting the right brand imprint on targeted customer base becomes easier. Leaving a lingering impression on the mind of followers and gaining brand recognition through consistent reachout is also easier than ever through social media today. Popular social media platforms can thus be leveraged as useful distribution channels to gain maximized travel bookings.
Email/Phone Booking
A conventional yet powerful distribution channel, voice and email-based booking continues to loop in new customer bookings through consistency and customized offerings. Slipping in the right travel offer to your subscriber base at the right time can work wonders when seeking to bring in new travel bookings from repeat customers and subscribers.
Reputed travel operators often rely on the traditional email and phone call marketing as a useful distribution channel for informing their customer base about new product and services offerings. The channel can be better customized as per past booking trends of customers to provide a booking offer with an elevated travel experience.
While this list completes, another distribution channel that can't miss a mention is wholesalers. These distributors serve as a crucial link between travel operators and suppliers and carry immense potential for targeting the right traveler segments. While the price margins for this distribution link may be thin due to a pre-existing arrangement, wholesalers can serve as one of the crucial distribution channels for last-minute or seasonal bookings due to their expansive reach across both B2B and B2C customer segments.
Conclusion 
When creating a strategy to select the right distribution channels, one must zero in on factors like the type of travel services they provide, their area of operation, customer segment targeted, activities offered, etc. Based on these factors, one can narrow in on the best channel to go with. Ideally, finding a mix of multiple distribution channels works the best in implementing business marketing and advertising strategies that help maximize travel bookings.
You can always complement your travel and tourism business by leveraging the tools and techniques offered on Pathfndr. A travel website hosted on Pathfndr is powered by global travel data and travel solutions, dedicated algorithms, and travel business partnerships that simplify reach out and make choosing the right distribution channels easier than ever.
You may already be losing time searching for the best platform for your travel website when Pathfndr is just a click away! Build your code-less website right away!