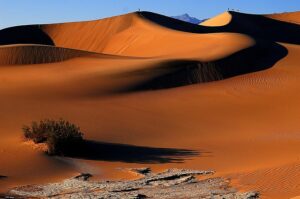 If you are part of the travel industry, you must know that it is a hugely competitive space. If you want to stand out, you will need to have a strong brand. One of the most critical tasks that you can do at the outset of your big project is to create an attractive logo for your company.
Not only will this help your enterprise to look more promising than the rest in the market, but it will also give your would-be clients an easier path to find you on the internet or elsewhere.
So, without any further delay, start thinking seriously about that travel logo for your company. It does not matter if you desire a particular symbol, like a globe, an aeroplane, or something more streamlined. To become successful in the travel industry, you must invest your time in finding a free logo for your travel agency.
These days, you won't have to scratch your head thinking about where you will get that 'free logo for travel agency'. All that is needed is that you browse the internet and pick out a handful of websites offering a 'free logo for travel agency' service. These tremendously helpful sites are powered by travel business name generators that will show you a list of names and logos to choose from.
In the following section of this Pathfndr article, we will share five tips through which you will be able to make a free logo for your travel agency.
Have a Clear Vision of What Kind of Free Logo You Really Want 
You have to consider a few things before designing the free logo for your travel agency. Since travel gives people a chance to explore the world and themselves, the travel logo should inspire others to go out and experience new adventures.
Therefore, the first step toward building a trendy travel logo is by looking to find a 'free logo for travel agency' with the help of any of the websites available on the internet.
If you are about to start your travel business, or a new airline, you can use an online free logo maker to get the logo you want. The latest free logo making websites will allow you to handle various colours, fonts, icons, and formats, to give shape to the logo that you believe will attract customers to your enterprise.
Give Enough to the Free Logo Generation Process
To get that personal touch to your free travel agency logo, spend adequate time with the whole process. When you find yourself ready to begin the operation, open a 'free logo for travel agency' website that you think is the most user-friendly. Your company's name should be the first information that should be entered on the information page.
Follow it up with the name and genre of your business. These three parameters are the most essential for the logo generator. At this point, you will be given the option to preview the initial set of logos that the generator will work out for you. This is the stage where you will give shape to your ideas and thoughts about the logo you want.
Remember that your business will most likely evolve in the future, so the logo should be versatile enough to reflect that aspect of your business. This is why this part of the work should take the most amount of your time.
Check Out Other Travel Logos Before Taking a Final Call
Since hundreds of free logos are out there waiting to be incorporated by someone, it will be wise if you go over a considerable number of them. The only downside of creating your free logo using one of the free logo making websites will be the difficulty in making a choice on your final design.
This is because of the presence of countless types of colours, fonts, and icons strewn all over the website's pages. Most people find it challenging to decide on the perfect attributes for their logo. So, never be hasty with your task of crafting the free travel logo. You don't have to finish the work in a single day. Leave the space when you feel like getting overwhelmed by the task at hand.
And then come back to it with a fresh outlook. You will be surprised how your renewed vigour will help you make better decisions.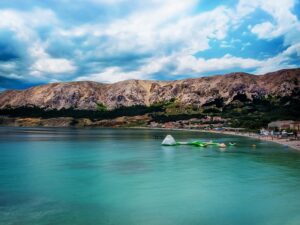 Take Inputs from Your Team About the Look of Your Free Travel Logo
As a business owner, it is only natural for you to decide how your company's travel logo should look like. However, never underestimate the power of a second or a third opinion in matters like this. If you discuss your plans for the free logo with your teammates, chances are that you will be enriched by fresh new ideas. Since you will run your business along with your trusted group of associates, asking about their points of view regarding the company logo will send a very healthy signal.
A shared endeavour will only make the whole activity of creating a logo from scratch even more fulfilling. This is not to say that you have to listen to every suggestion you receive from your teammates. But simply making a handful of them part of the process will surely give you more ideas to engage with.
Try Out More than One Free Travel Logo Making Website 
As someone who is looking to get that perfect travel logo for their agency, you should be on the lookout for the best online free travel logo making websites. You may never know which site will help you get that logo that would align with all your ideas. So, engage with more than a single logo making website and create a set of logos.
Each site will show you a bevy of options to choose from, be it graphics, icons, fonts, colours, and the like. All these websites have extensive databases consisting of more than thousands of drawings and icons – waves, cruise ships, airlines, globe icons, or mountain images.
If your travel agency is more inclined towards promoting alpine tourism, then you will go for the mountain icons; someone dealing with beach tourism would select a wave icon. The selection of the icons clearly delineates what kind of travel business you are heading. Therefore, there will be no dearth in finding appropriate icons in the vast databases of these websites.
That is our list of five easy steps through which you can easily make a free logo for your travel agency. There will be agencies that will hire a professional designer to get their logo fixed, which is actually the more favourable approach many take. But you should be smart enough to realise that rather than spend cash on a designer, you can have a great travel logo for free. All you need to do is follow the steps mentioned above.
Get on with making your very own 'free logo for travel agency' today. Learn to enjoy the process from the word 'go' by utilising the latest improvements in computer technology. Take advantage of the newest logo generators, which will take into account all your specific needs to carve out a fantastic free logo for your agency. You will find that the whole exercise is thoroughly simplified, optimised, and streamlined, making the job very easy for you.
So, opt for the AI-powered free travel logo generating engines over the hiring of professional designers. Not only will you save a lot of money, but you will also develop the new skill of making a brand-new logo.
If you are thinking of starting a new travel company but are unsure who to consult, check out Pathfndr. The AI-powered portal will take care of all your travel agency-related issues. Click on the link to find out how you can launch your travel site in a jiffy.